Very popular with wedding photographers and Game of Thrones fans, the Dark Hedges is one of the most photographed places in Northern Ireland.
Since we opted for the Giant's Causeway tour instead of a Game of Thrones tour on our second day in Northern Ireland, we missed out on a few must see places, such as the Dark Hedges, used as a film location for Game of Thrones.
We had a few hours left on the last day of our trip, before flying back to London, so we decided to drive to the Dark Hedges and tick it off our bucket list. It was kind of a big risk, as we had no idea where the location was, and we would be driving back to Belfast in rush hour to catch our flight.
It took us around 45 minutes to get to the Dark Hedges. Armed with Google Maps, we drove from Belfast towards Ballycastle, first on highways and later on small rural roads, surrounded by trees and sheep…lots of sheep.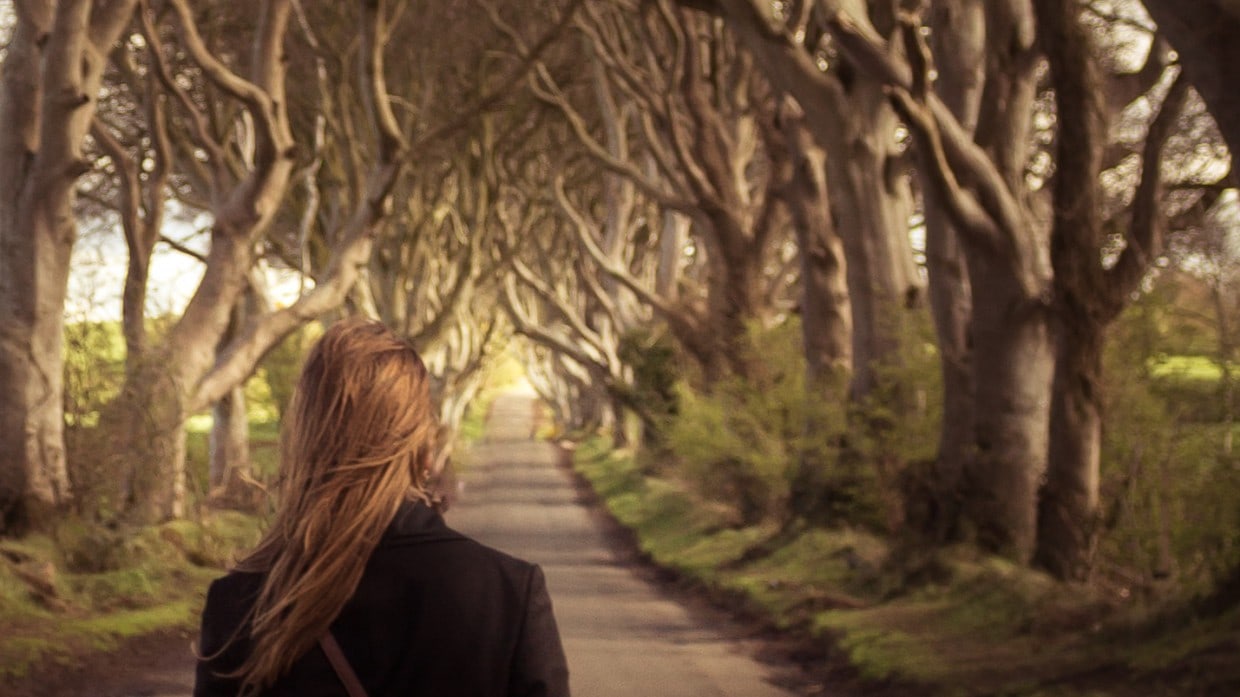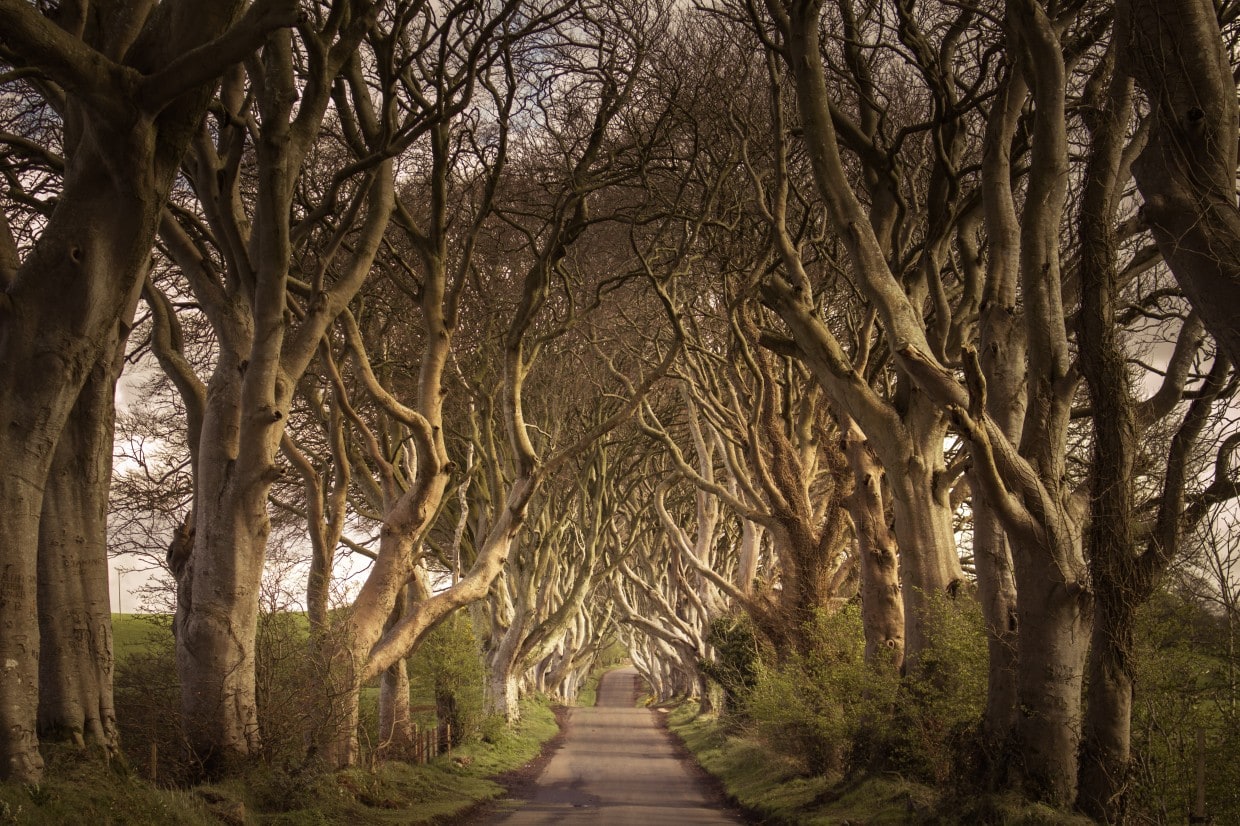 Upon arrival, we left our car at the designated parking area and made our way to the start of the Dark Hedges.
In the 19th century, the Stuart Family planted the beech trees on the avenue leading up to their home, Gracehill House, to impress visitors. And impressing it definitely does. Even though we visited during early spring, and the trees were bare, the twisting branches gave the road a mysterious and magical feel.
"The trees were bare and the twisting branches gave the road a mysterious and magical feel."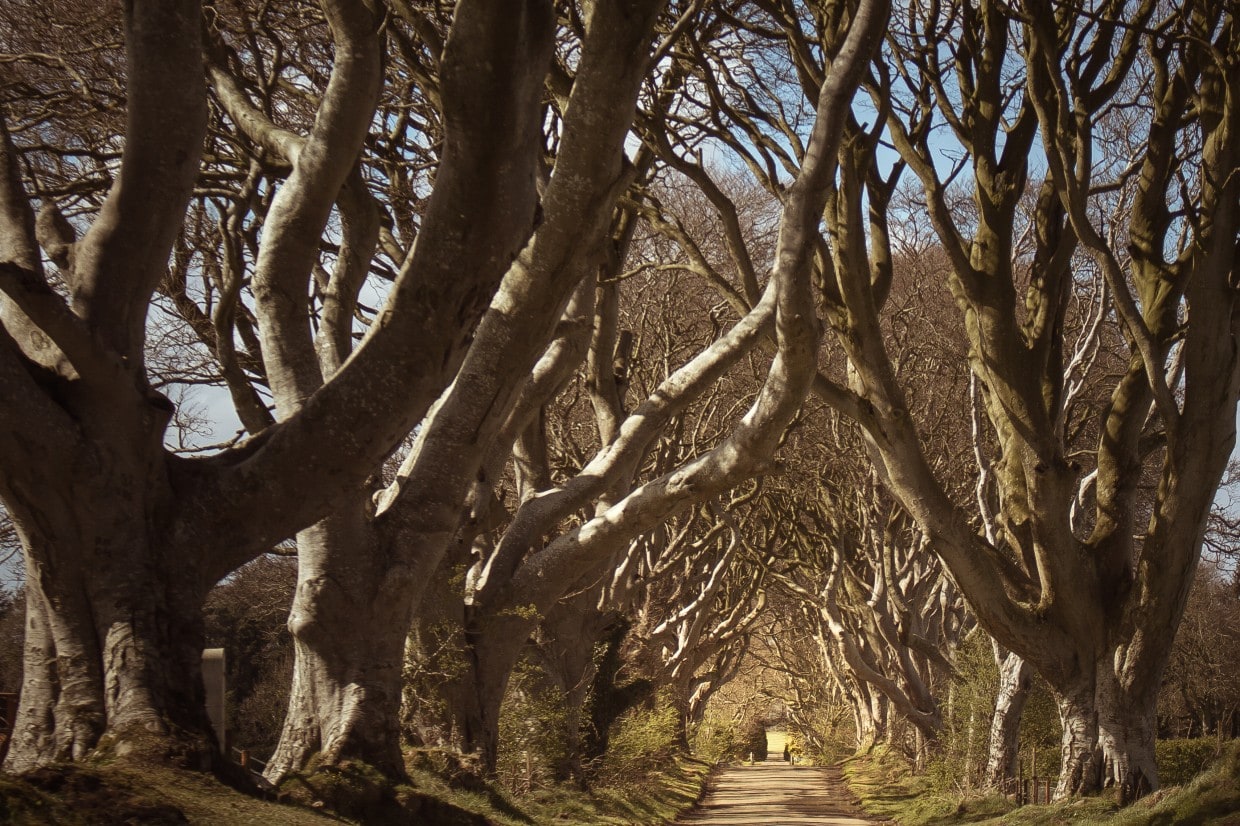 Since most tours visit the Dark Hedges before lunch or early afternoon, we didn't have to worry too much about hordes of tourists photo bombing our photos. We arrived at the avenue around 4pm, and there were only a handful of tourists around.
After 10 minutes of taking photos, we drove through the avenue to fully enjoy the sight, and made our way back to Belfast afterwards.
Even though it was a quick visit, and we had no time to explore the surrounding area, I do believe it was worth the drive. If you are renting a car to explore Northern Ireland, make sure to add the Dark Hedges to your itinerary.
How to get to the Dark Hedges from Belfast
It's a fairly easy route which takes around 45 minutes. But instead of me trying to explain how to get there, I'll let Google do the work. (They brought us safely to the Dark Hedges and in a timely matter.)