Found within the vast Cape of Good Hope Nature Reserve, Platboom Beach is a timeless place. It echoes of the Cape's past, offering memories both wonderful and fearsome.
Meaning "flat tree" in Afrikaans, Platboom offers treasured seclusion and untouched natural beauty. Some visitors recommend the north-south hike from Gifkommetjie, which offers a view site. But when you reach Platboom, you'll know…
When we arrived at Platboom's small car park, there was one other car… But they left soon after. Here there is little more than rustic toilet facilities and grass-edged parking spots.
Stepping down onto the soft white sand, I kicked off my sandals. In wonder, our eyes took in the rugged beauty of this deserted secret beach. I expected it to be small – but, as we walked hand in hand along the shoreline, it became never-ending in its reach.
Ostrich tracks, imprinted in the pure white sand, revealed the most frequent visitors. Because, apart from our own falling footprints, there was next to no proof of man…
In this, lies the true beauty of that solitary beach. After all day queuing, there are no words to describe that kind of uninhibited freedom.
"Apart from our own falling footprints, there was next to no proof of man"
With bone-white dunes to our right and crashing waves to our left, we ventured further. I wondered out loud whether it would end if we kept on going… but inside, I already knew the answer was no.
At one point, we passed an assortment of sea birds huddled together. I thought they might take fright or move away as we drew closer. Instead, they seemed oblivious to us, feathers ruffled against the nippy ocean breeze. Perhaps they are like that because they live near Cape Point, a wild and terribly beautiful place.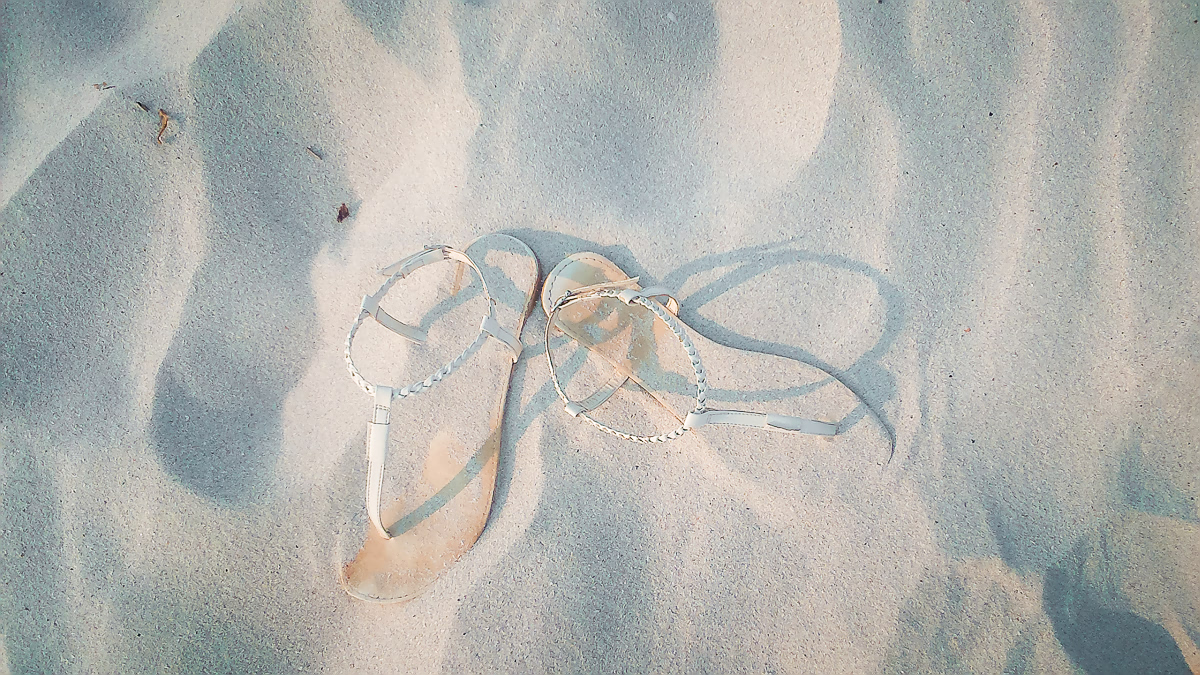 For those who wish to enjoy its quiet majesty, undisturbed walks along the strand are your answer. While more adrenaline-fuelled adventurers will delight in wind- or kite-surfing. This is possible thanks to the exposed nature of this coastline, but I'd only recommend it for pros.
Swimming isn't advisable given how deserted Platboom is. Still, that doesn't mean you can't dip your toes into those icy Atlantic waters. It's a surefire way to feel more awake and alive…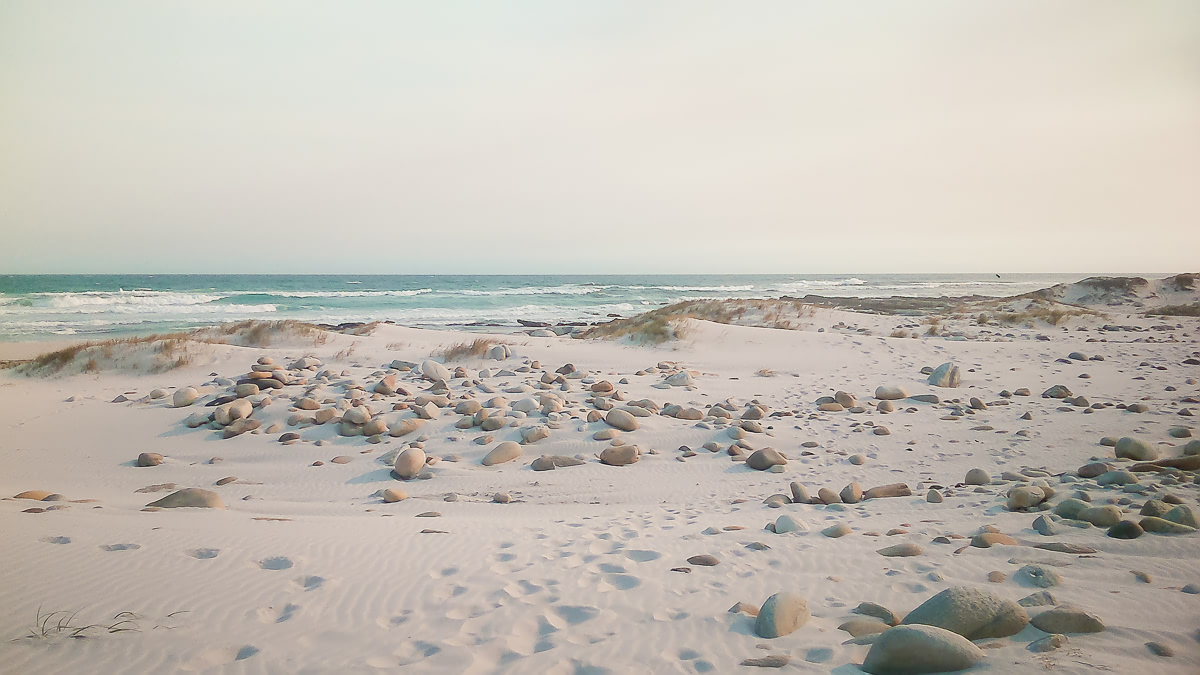 The beach is free to access, but you will need to pay entry into the Cape of Good Hope Nature Reserve.
Platboom Beach is a special find and something of a hidden gem. And even against the reserve's other gorgeous beaches, Platboom remains a favourite.
It was powerful to discover that even today, some places on this earth remain untouched. And that, is an altogether moving experience indeed…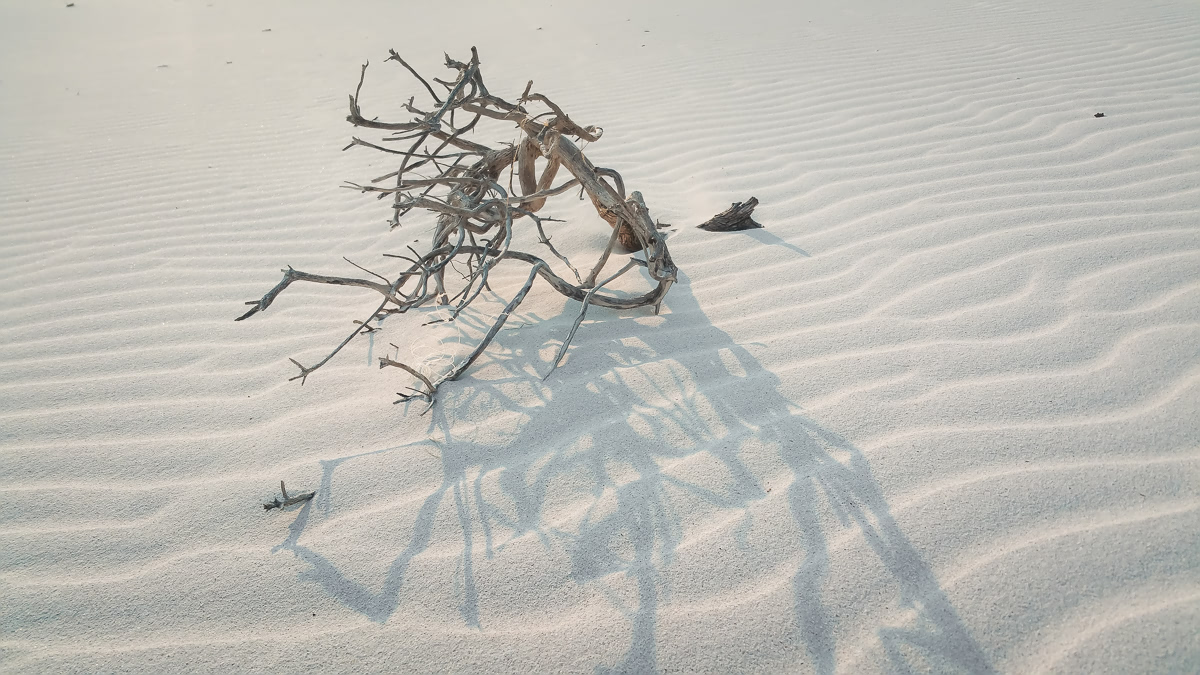 How to get to Platboom
To get there, you pass into the Cape of Good Hope Nature Reserve, located an hour or so outside Cape Town, South Africa. Head down that main road and branch off towards Dias Cross beacon. There's not much to do at the Cross – but it does make for an enlightening pit-stop.
Save this article for later. Pin it!
[one-third-first]
[/one-third-first]
[one-third]
[/one-third]
[one-third]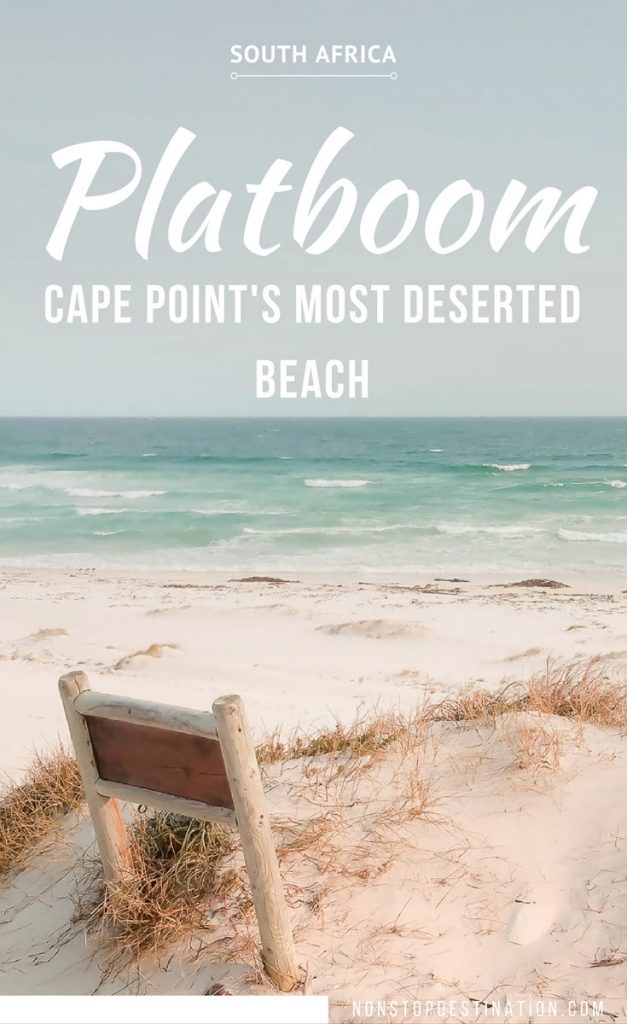 [/one-third]