Before setting out on my trip to Cape Town, I could never have imagined just how great an experience it would be. I've fallen head over heels in love with the "Mother City".
With plenty of history to captivate historians, an over-abundance of wine farms to entertain wine lovers, numerous mountains and hills to keep hikers happy, a vibrant night life and plenty of animal farms and volunteering opportunities to satisfy the eco-friendly traveller, Cape Town truly is one of the world's top, travel destinations.
You will experience a multitude of delicious and unique, South African cuisine, as diverse in taste as in its heritage. Some of these delightful dishes include, the infamous vetkoek (literal translation is "fat cake"), fried bread dough often filled with spiced, ground beef which is similar to the Dutch oliebollen, biltong (dried meat similar to jerky), Cape Malay curry which is known for combining sweet and savoury flavours (a dish influenced by Indonesian and Indian people arriving in the country around the 18th century) and possibly the most important, the traditional Braai (a South Africanism for BBQ).
Don't miss the opportunity to sample a tasty ostrich burger or a crocodile steak, and with over 3000 km of coast line, South Africa also boasts a fantastic selection of fresh seafood. Food lovers will surely appreciate that there's something for everyone to enjoy in Cape Town.
Looking for things to do in Cape Town? Check out the Travelling Chilli's 17 Top free things to do in Cape Town
With so much diversity and plenty to see and do, Cape Town truly is a paradise for all sorts of travellers.
Below you can find my top three favourite things I love about Cape Town.
The Sheer Beauty Of Cape Town
Cape Town is located in one of the most idyllic locations in the world, surrounded by the Atlantic Ocean (not to be missed are the stunning Camps Bay and Clifton beaches, with their clear blue water and sandy, white beaches) and the iconic Table Mountain (recently voted as one of the New 7 Wonders of Nature); it definitely has the most beautiful surroundings of all the cities I've ever laid eyes on.
After a 45 minute hike which included some easy climbing (steps and chains along sections of the route, suitable for most people) I enjoyed a serene moment while watching the sunset over Cape Town from the top of Lion's head (a hill closely located to Table Mountain). This lofty vantage point provides spectacular views of the city bowl, Sea Point, Table Mountain and Camps Bay, and on this particular evening with the landscape all awash with the golden/pink colours of yet another gorgeous sunset, with the fog slowly dissipating over the ocean and the city gradually lighting up, I couldn't help thinking "Life doesn't get any better than this?".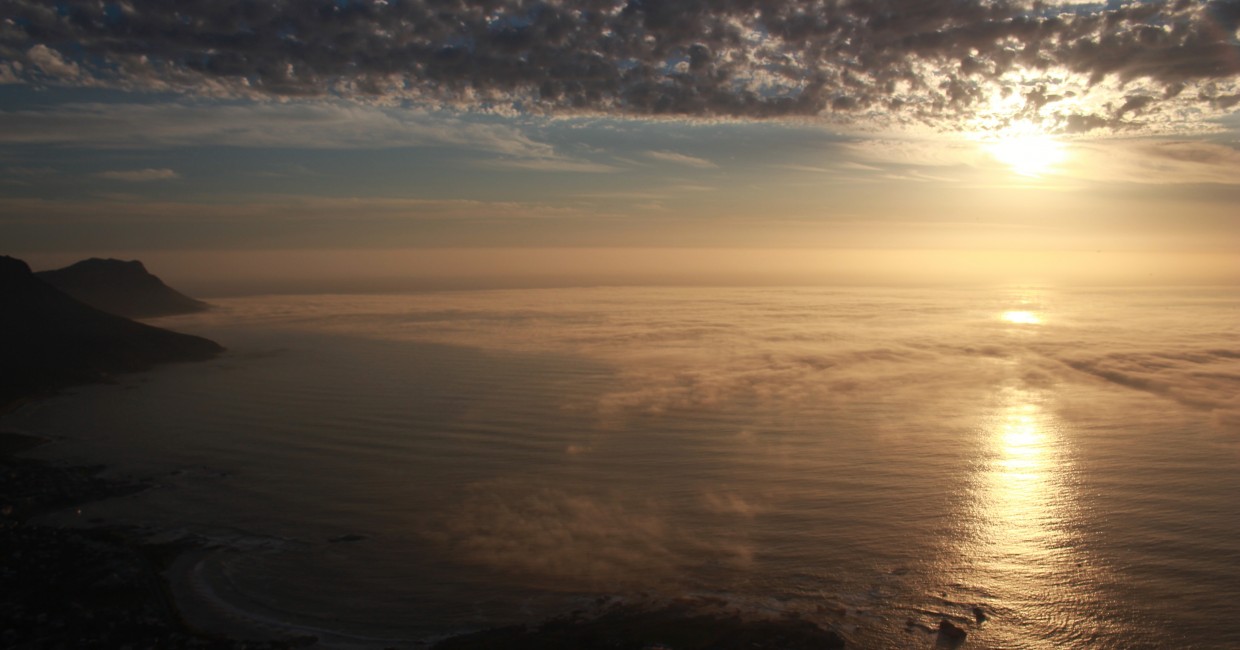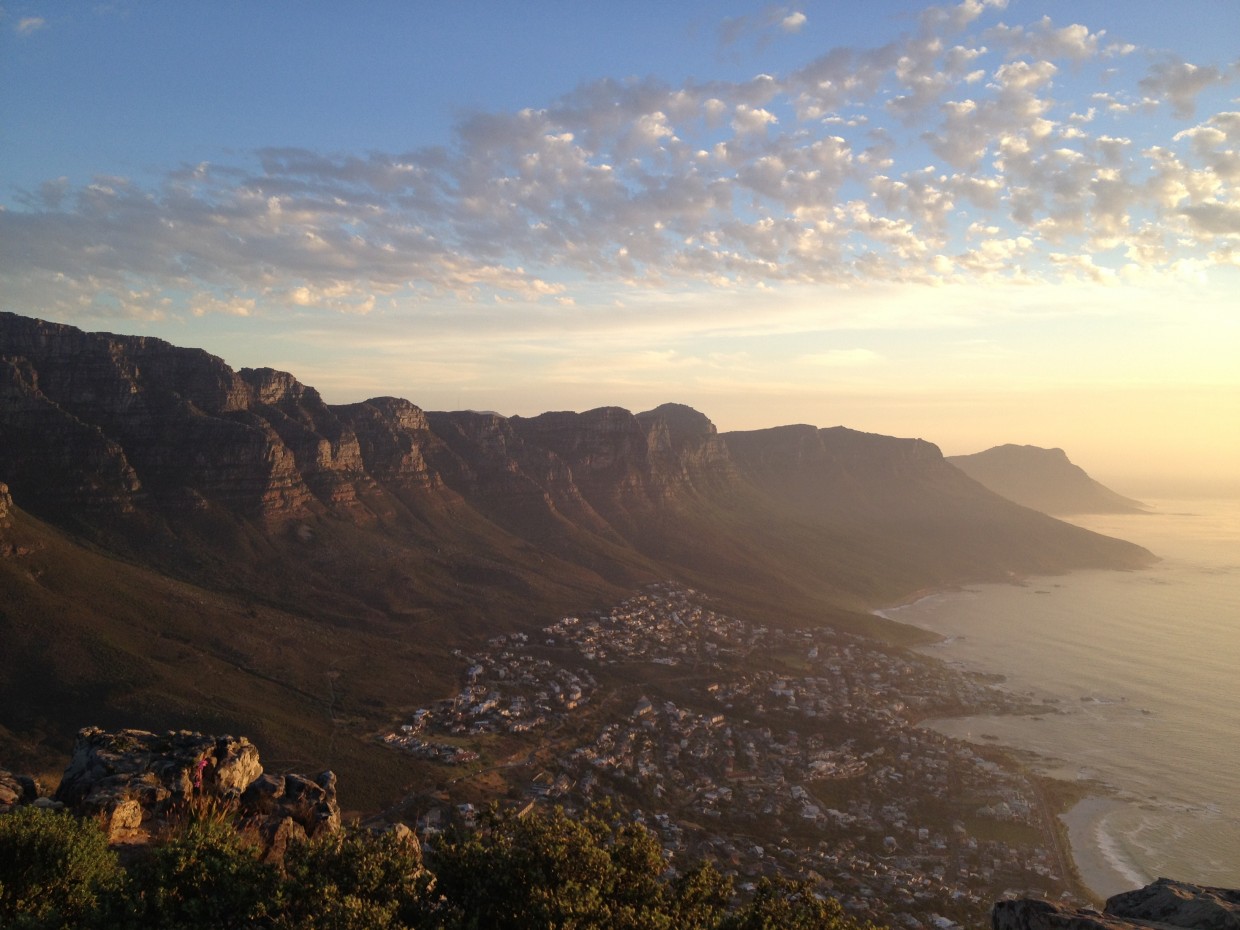 Table Mountain is never really out of your sight, and will show up in many photographs, but the city has so much more to offer, from the magnificent V&A Waterfront to the beautiful Chapman's Peak drive.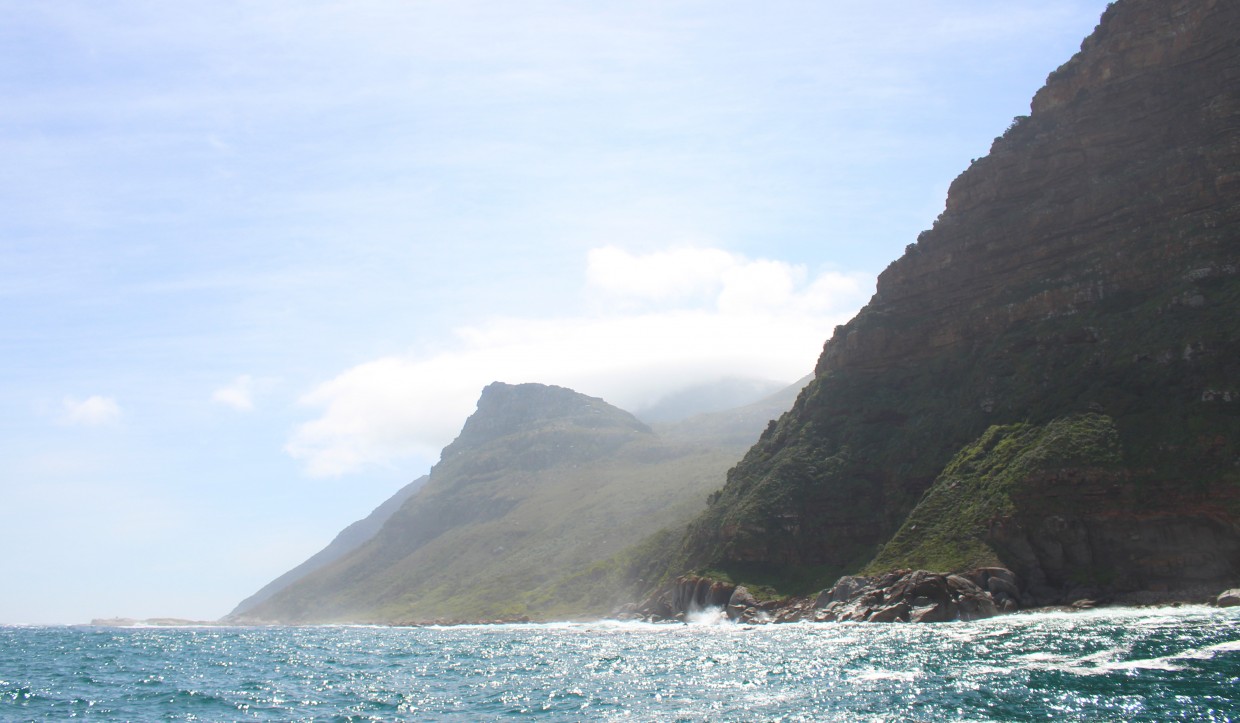 When in Cape Town, it is a must to hire a car and drive around the Cape Peninsula. I was fortunate to have a local (my boyfriend!) show me around and introduce me to all the hidden and not so hidden gems of the Cape Peninsula. I drove on the astonishing Chapman's Peak Drive, a mountain pass, coastal road (a toll road with payment from a certain point, and only if you want to complete the full drive to or from Noordhoek) connecting Hout Bay and Noordhoek. With stunning sea views on one side and steep cliffs on the other side, Chapman's Peak Drive is worth every Rand you pay.
Looking for another great drive in South Africa? Check out Stingy Nomad's guide to things to do on the Garden Route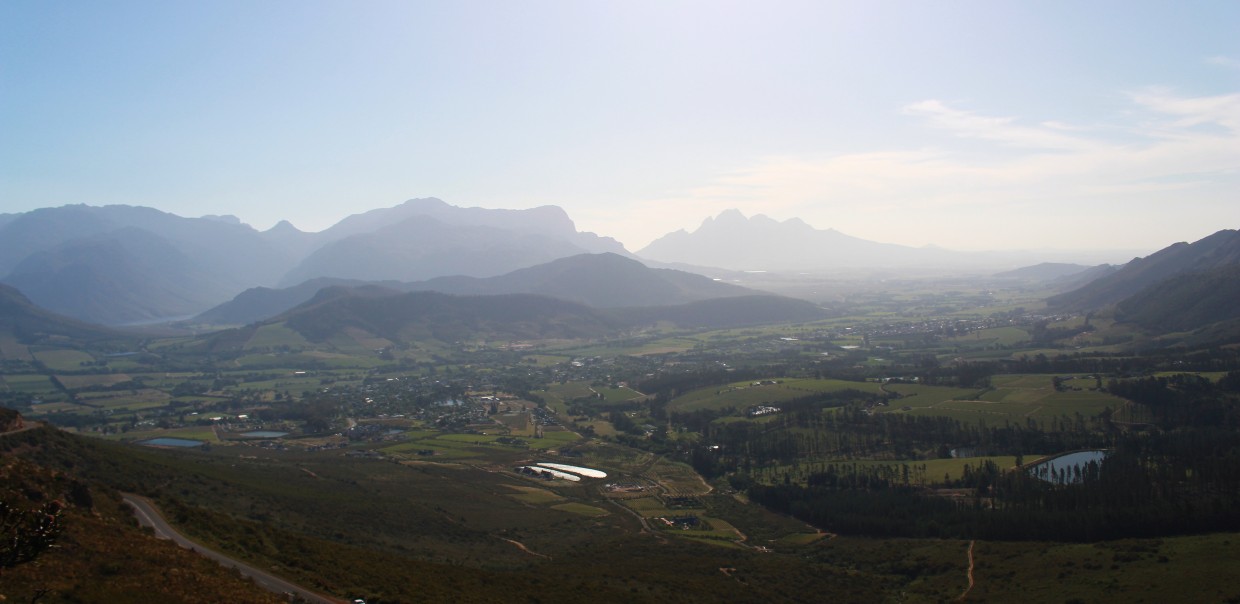 Other beautiful mountain passes I explored include Sir Lowry's Pass (when travelling to or from Hermanus) and Du Toitskloof Pass (when travelling between Paarl and Worcester). Watch out for baboons, who for some reason, never wanted to make an appearance when I was passing by.
Wine Tasting And Wine Farms Around Cape Town
South Africa is one of the most famous wine producing countries in the world and after visiting many of the well known and established wine farms around Cape Town (Constantia, Stellenbosch, Franschhoek) including Groot Constantia, Nederburg, Spier and Boschendal, I can safely say, they sure do know their craft. I've always had a preference for red wines, but after visiting the Durbanville Hills farm, I have finally found a white wine I like: Durbanville Hills Chardonnay. If you ever find yourself in the vicinity, make sure to buy a bottle and enjoy a glass on their immaculately decorated terrace.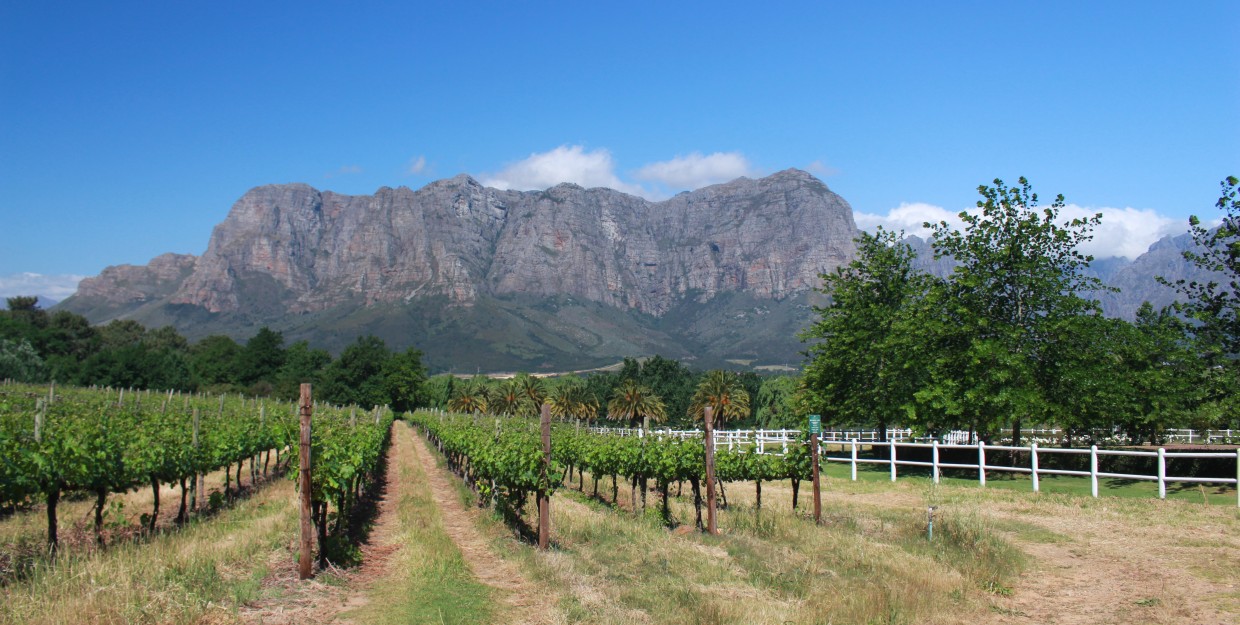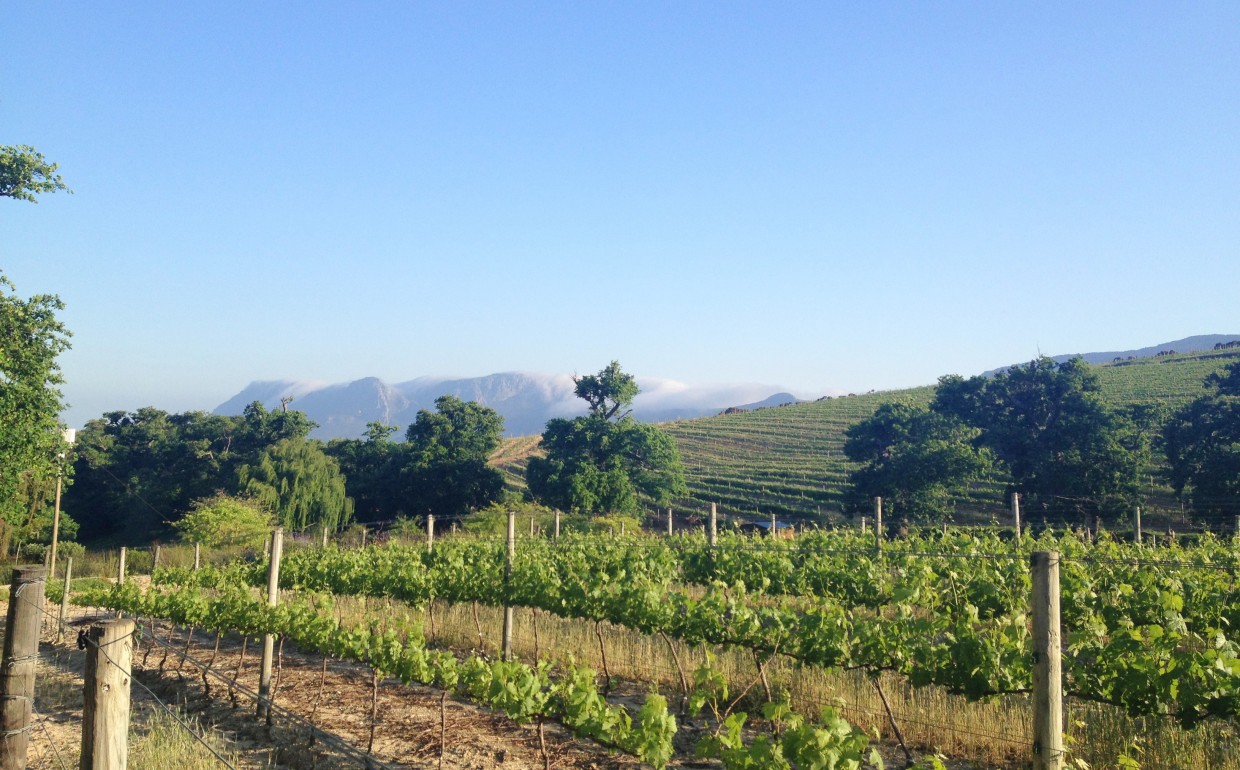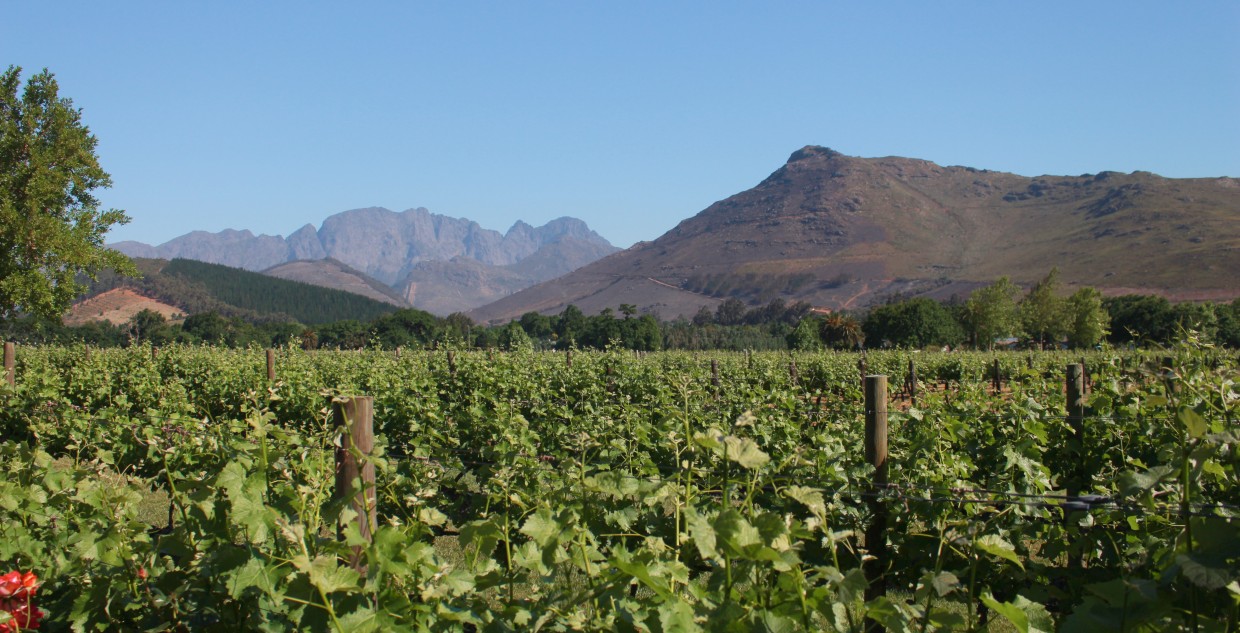 Most of the wine farms are tailored towards visitors, both international tourists as well as locals, and many are very popular as wedding venues. Almost all the farms have a restaurant (some more than one), beautiful, manicured gardens (with some offering picnic baskets) and stunning views of the vineyards and surrounding mountains. I come from a rainy, "grey", European country, so an outdoor venue on one of these farms, surrounded by lush gardens, vineyards and sunshine (best time is between September and April), sounds like the perfect wedding to me.
The Numerous Activities In And Around Cape Town
Apart from being one of the most beautiful cities in the world and persuading me that white wine can be tasty, you'll never be bored when visiting/living/passing through Cape Town. I lived in Cape Town for 2 months, and I still haven't seen all this city has to offer.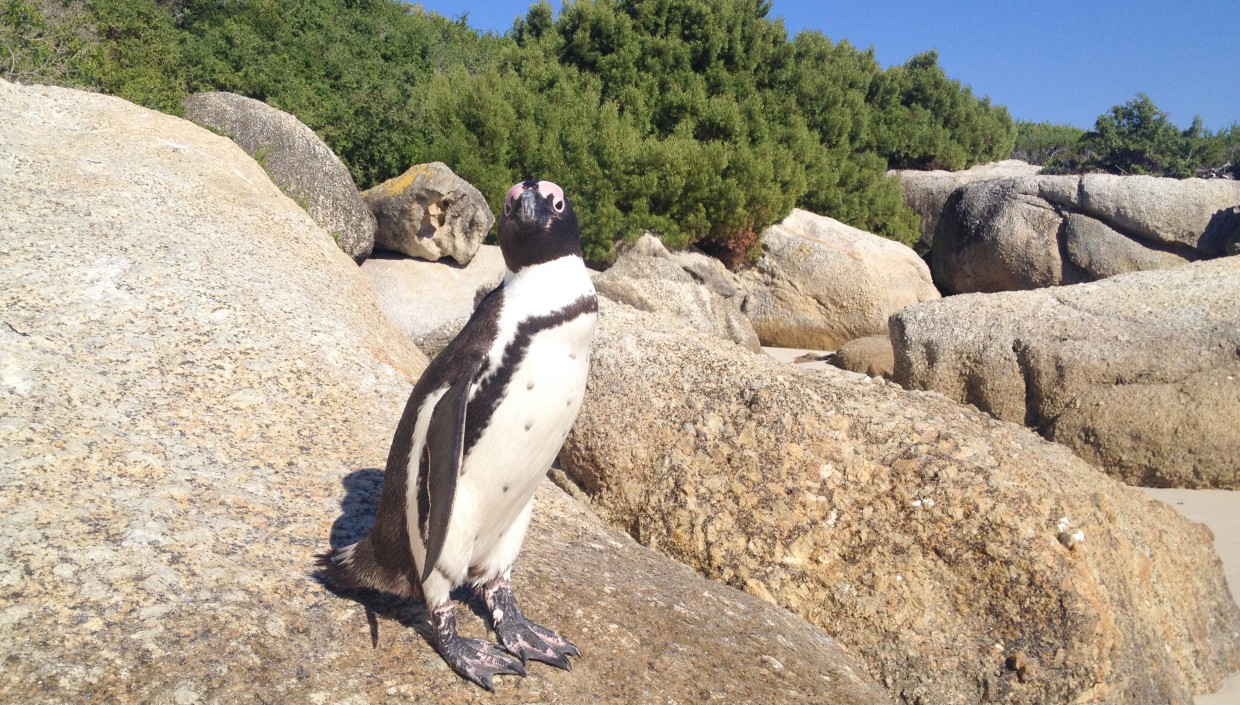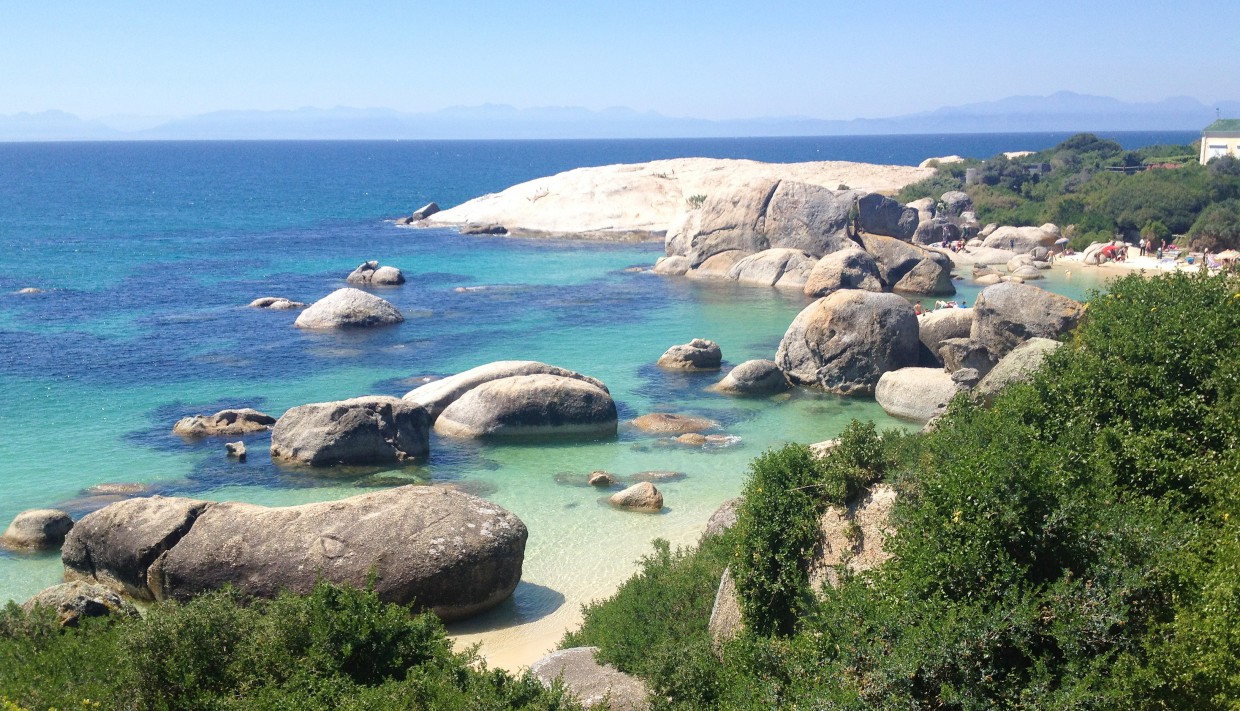 I've strolled through the beautiful Kirstenbosch botanical gardens, been paragliding over Cape Town and swimming with Penguins at Boulder's Beach and even witnessed the often treacherous waters surrounding the Cape of Good Hope, where sailors from times long since passed had battled the ruthless waves in an attempt to circumnavigate the Cape of Storms while journeying from Europe to India.
If you're looking for something more relaxing, there are several shopping centres around Cape Town, a handful of museums, and plenty of beautiful beaches where you can watch surfers gliding on the waves.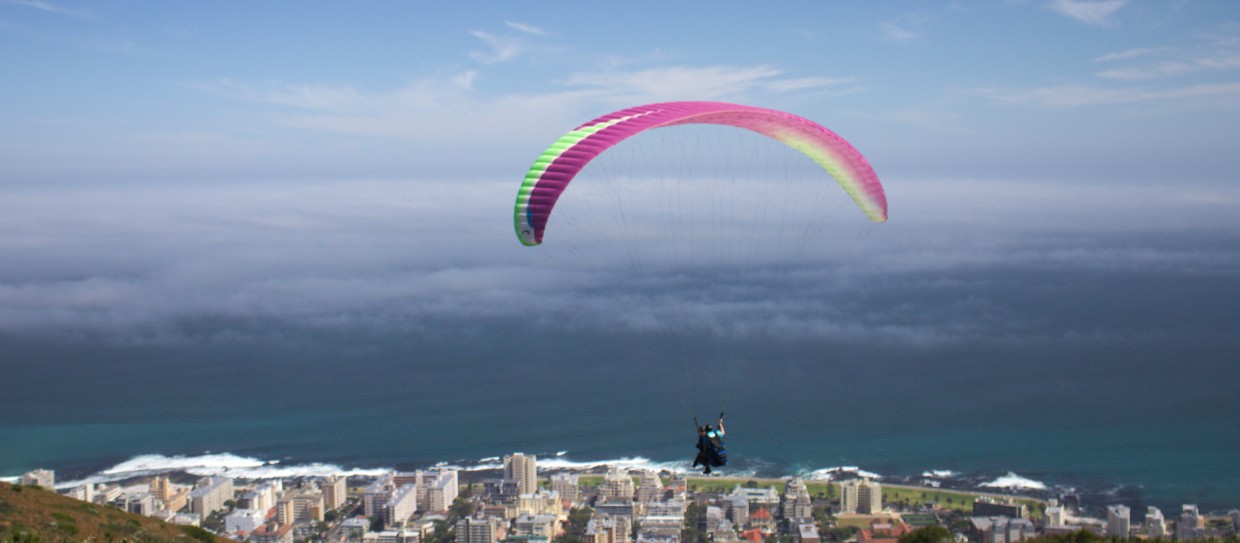 I set foot in Cape Town with an open mind. I didn't devour any guidebooks or peruse the internet to get a glimpse of what I was supposed to experience. I did this on purpose. I had no clue what to expect, I wanted to be surprised. And I was not disappointed…