Cedar City is embraced by the majestic Hurricane Cliffs to the South and the Markagunt Plateau to the East. This unique transition from mountainous area to desert offers the ideal climate and landscape for adventure activities all year round.
However, this is not the only reason visitors are flocking to Cedar City. Due to the efforts of Utah Parks Company, who worked tirelessly to establish Cedar City as the 'Gateway to the National Parks', for the past fifty years, the city has now become a celebration of diverse adventure activities, the perfect hub for surrounding parks, and cultural offerings. All of them, reasons why young, old, adventurous or solo travellers should sample a taste of Cedar City's variety of exciting activities.
Find Adventures Nearby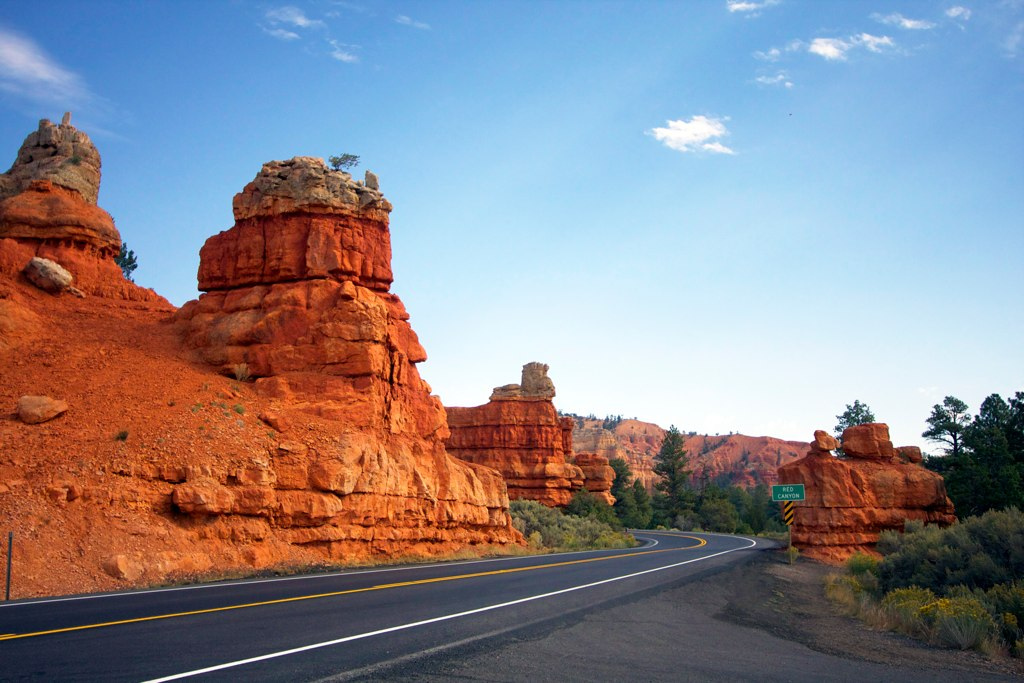 Outdoor adventures abound in nearby Dixie National Forest, the largest national forest in Utah that occupies almost two million acres. The park boasts diverse natural beauty, from the red sandstone formations in Red Canyon to the rolling hills and high altitude forests.
The serene and fascinating landscape is ideal for outdoor activities such as: hiking or mountain biking. Head up to Powell Point or Boulder Mountain to appreciate the jaw-dropping vistas.
Dixie National forest surrounds Cedar Breaks National Monument, a smaller version of Bryce Canyon.
Cedar Breaks resembles a magnificent coliseum, eroded over millions of years. Popular activities include: sightseeing, hiking and camping, as well as snowmobiling and cross country skiing. In winter, the scenery becomes breathtaking, with the snow blanketing the amphitheater, creating a stark contrast with the vibrant, red stone.
Explore Zion And Bryce Canyon National Park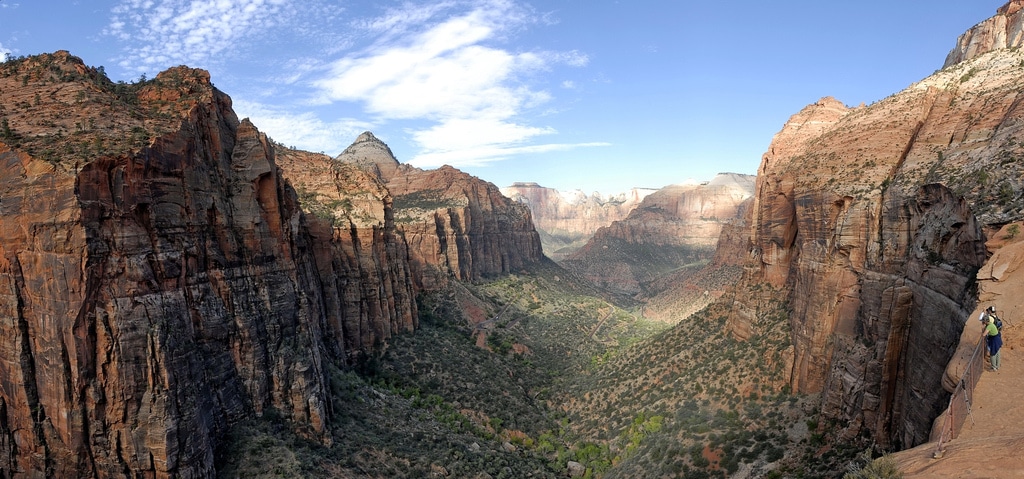 Adjacent to Dixie National Forest lies Zion and Bryce Canyon National Park. Both parks are only two hours apart but it's recommended to spend a couple of days in each park.
Zion National Park offers an extensive range of outdoor activities. From the more gentle ones like: hiking, biking, horse riding and fishing to adrenaline-fuelled experiences such as: ziplining, paragliding and rock climbing.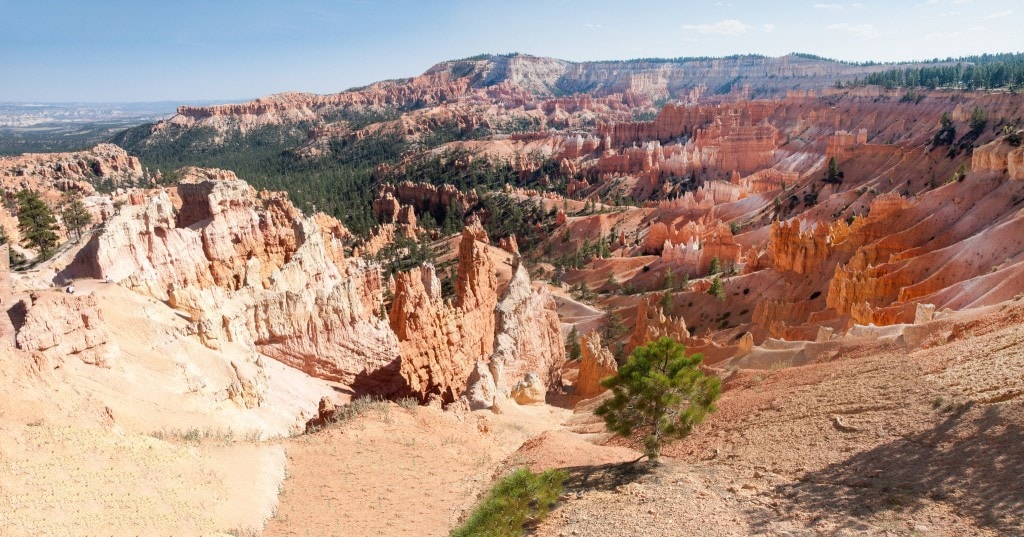 If you're looking for an exceptional hiking experience, head to Bryce Canyon. Over millions of years, Bryce Canyon has been sculpted into a truly magical spectacle. Wind and water have gradually eroded the sandstone cliffs into otherworldly shapes and created a series of amphitheaters along a large plateau. Biking, hiking and horse riding are popular at Bryce, as well as winter activities such as: snowshoeing and cross country skiing.
Enjoy Winter Sports At Brian Head
If you're into winter sports, then Brian Head is the place to be. Located near Bryce and Zion, and situated only five km from Cedar Breaks National Monument, it's the perfect adventure getaway near Cedar City. Brian Head prides itself for being affordable and family-friendly.
If you're new to skiing or snowboarding, there is a 3-day learning program that will see you swooshing down the slope in no time. If you don't feel like hitting the slopes, you can always enjoy the fun of tubing.
Look Up To The Sky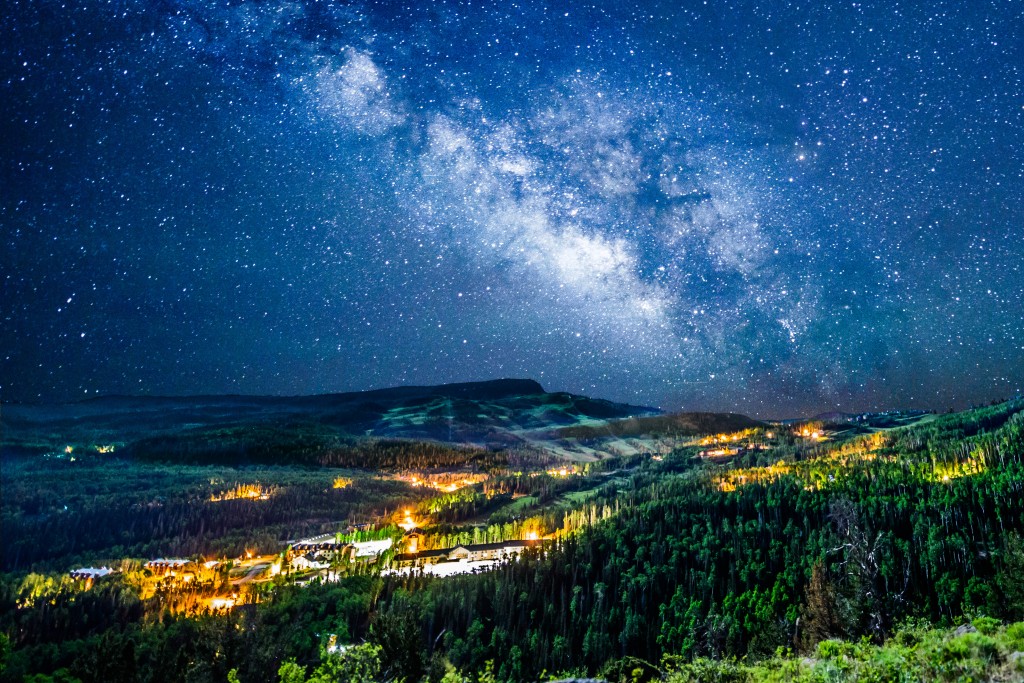 Thanks to its high elevation and secluded location, Cedar Breaks National Monument presents one of the darkest skies in the country. You can join star parties in winter and summer where volunteers set up telescopes and take you on a journey through the constellations, planets and twinkling stars. Marvel at nature's spectacle, which is becoming increasingly rare in nearly all parts of the country due to light pollution.
Relaxing In Cedar City
Cedar City offers more than just outdoor excitement. Relax in the historic downtown and check out the quaint shops before enjoying a delicious meal at one of the local restaurants.
If you'd like to delve into the region's history, visit the Parowan gap, which features ancient Native American rock art.
For the culture buffs among us, the annual Utah Shakespeare Festival takes place between June and October. The popular festival won a Tony Award in 2000, and provides five months' worth of plays and musicals for evening entertainment.
Cedar City is an excellent central hub for exploring the surrounding areas. With its perfect location, diverse landscapes and natural beauty, there's something for every adventurer nearby.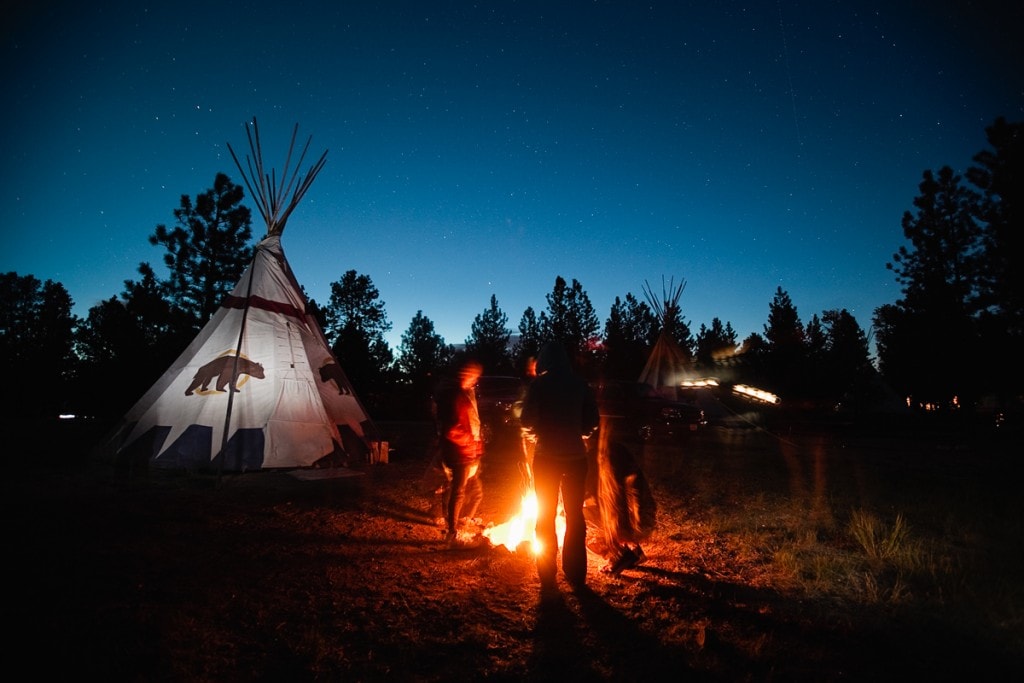 [one-half-first]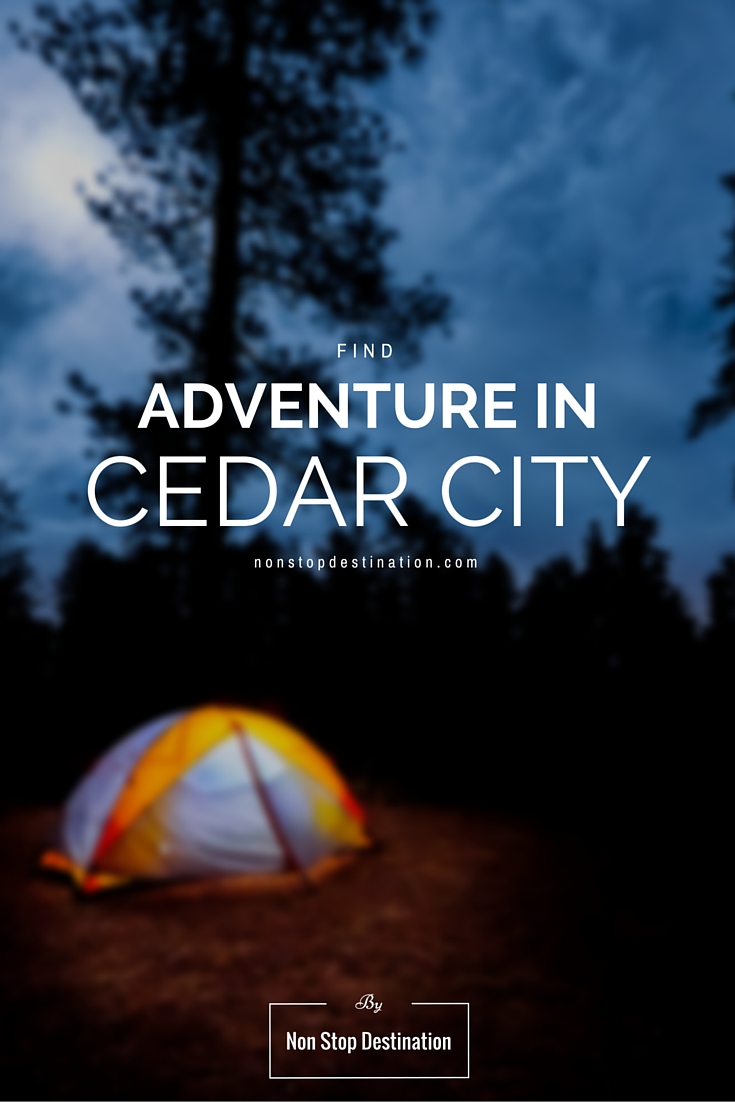 [/one-half-first]
[one-half]
[/one-half]
This post is sponsored by Visit Cedar City.