After arriving in Wellington, I was happy to see that brunch was not only an option, but the staple meal of the day. Around the world, brunch is a tradition for most late risers on Saturday and Sunday. Wellington takes it a little further and offers brunch throughout the week. As a brunch addict, I was more than happy to discover the many different delights I could indulge in from Monday till Sunday.
"Brunch is cheerful, sociable and inciting… It is talk-compelling. It puts you in a good temper, it makes you satisfied with yourself and your fellow beings, it sweeps away the worries and cobwebs of the week." – Guy Beringer
Below you can find my favourite brunch spots in Wellington, in no particular order.
Floriditas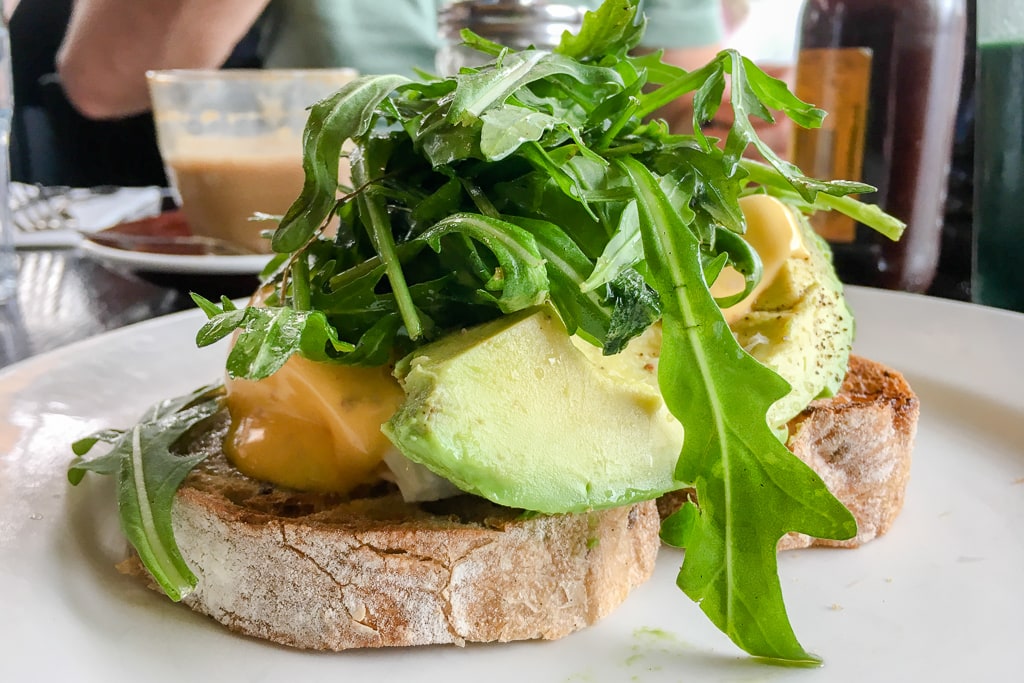 Address: 161 Cuba St
Rustic trendy meets fine dining; try the smoked mackerel and hash for brunch with a cup of great coffee or a selection from their curated wine list.
Why I love it: Fresh food that is locally-sourced and served in an intimate and cosy environment.
My favourite dish: House 'hot smoked' salmon, poached eggs, crispy capers, watercress & ciabatta toast with a Spirulina smoothie
Price Rating: $$
Egmont Street Eatery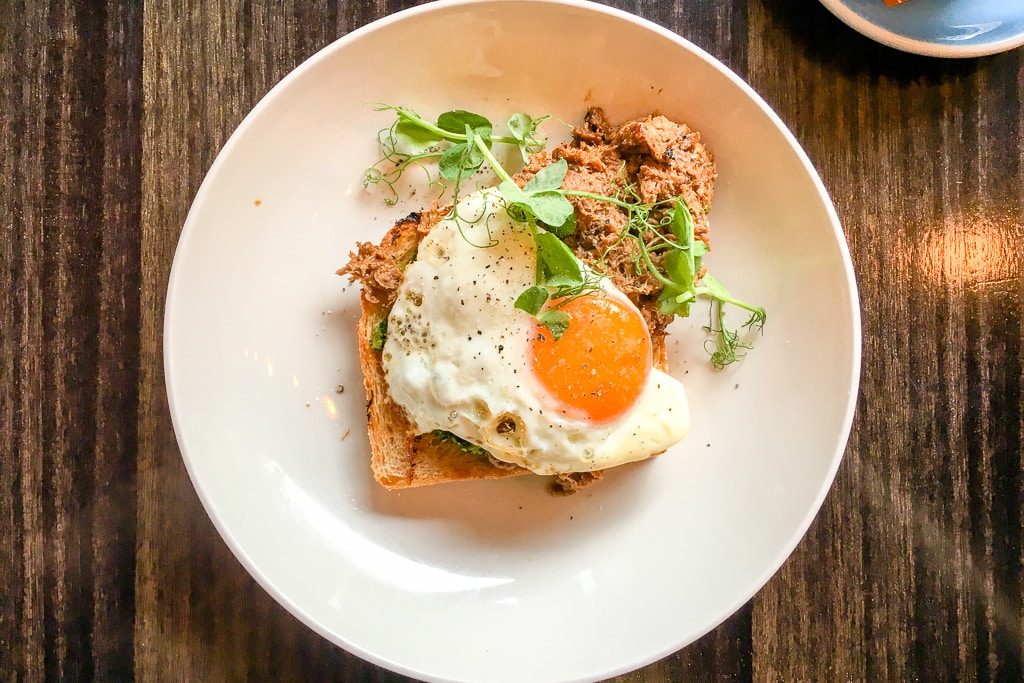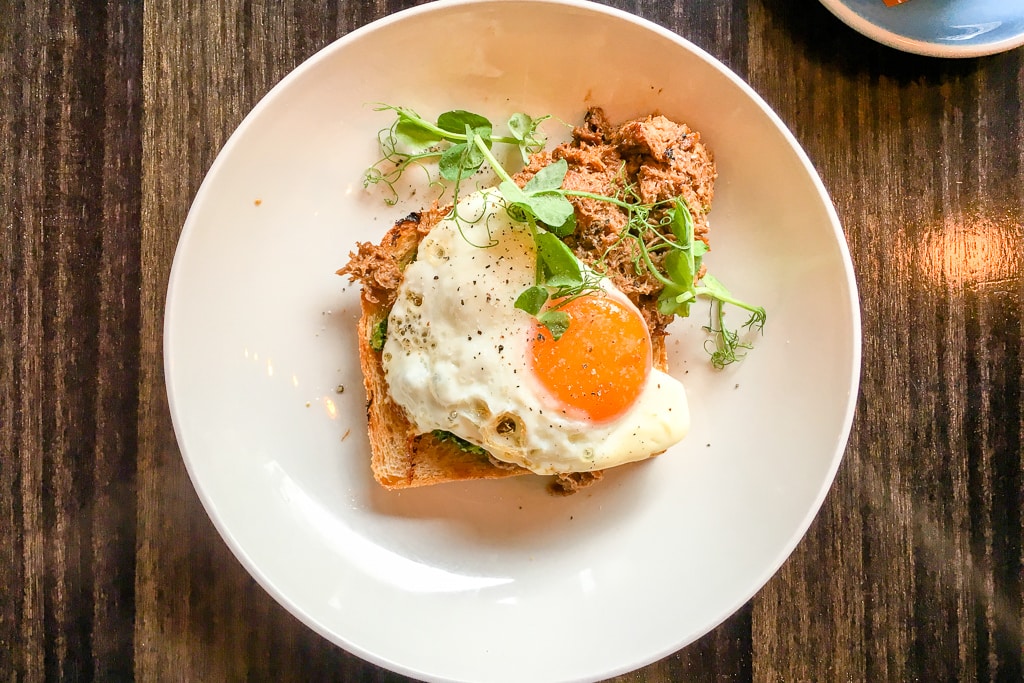 Address: 11 Egmont St
A hidden gem tucked down an alleyway, the converted car park is now home to seasonal delicacies that will have you coming back for more.
Why I love it: Fresh, local produce combined to create unique flavours and unusual dishes. From baked beans & cornbread to buckwheat waffles, there's something for everyone.
My favourite dish: Smashed avocado, kibble wheat toast, ricotta salata, pickled red onions
Price Rating: $$
Website: http://egmontstreet.co.nz/
Beach Babylon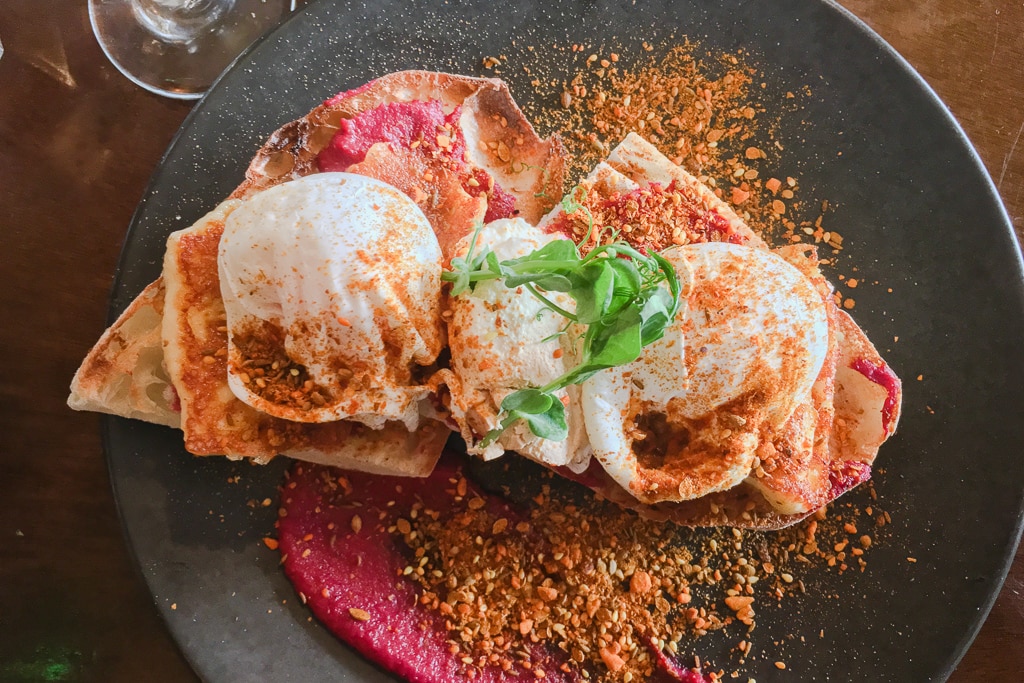 Address: 232 Oriental Parade
Laid back vibes run rampant in this retro-chill, beachside café.
Why I love it: Classic and delicious menu options; pair with a fun tiki cocktail for extra awesome. The additional K9 menu caters exclusively to dogs, so no need to leave your furry friend at home.
My favourite dish: Persian eggs; poached eggs, beetroot puree, halloumi, organic smoked yoghurt & dukkah on turkish bread
Price Rating: $
Book your table at Beach Babylon
Coene's Bar Eatery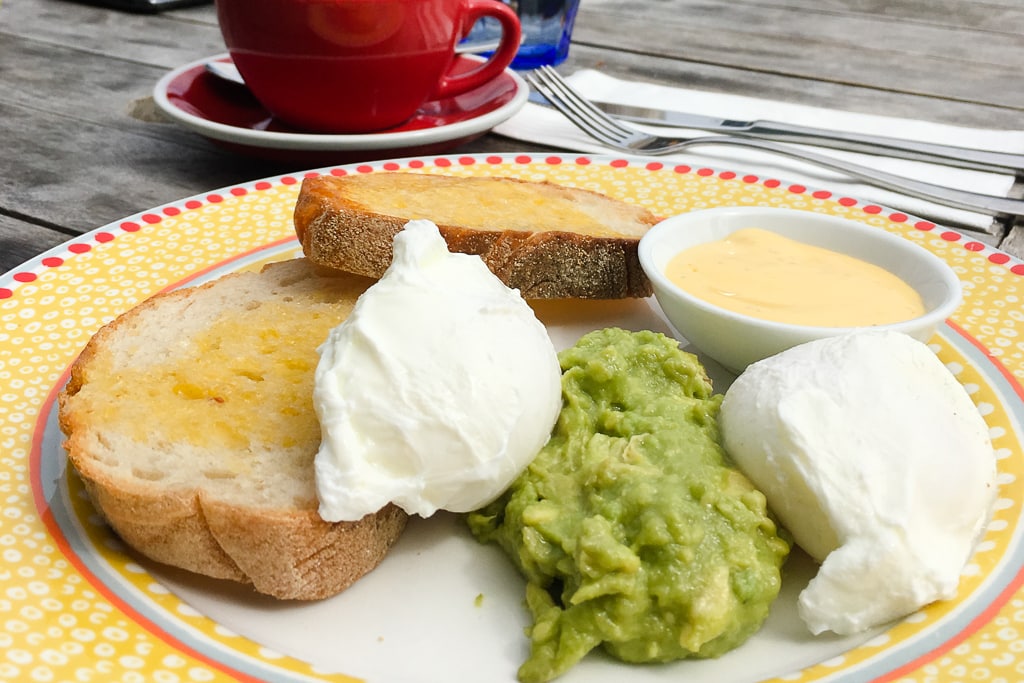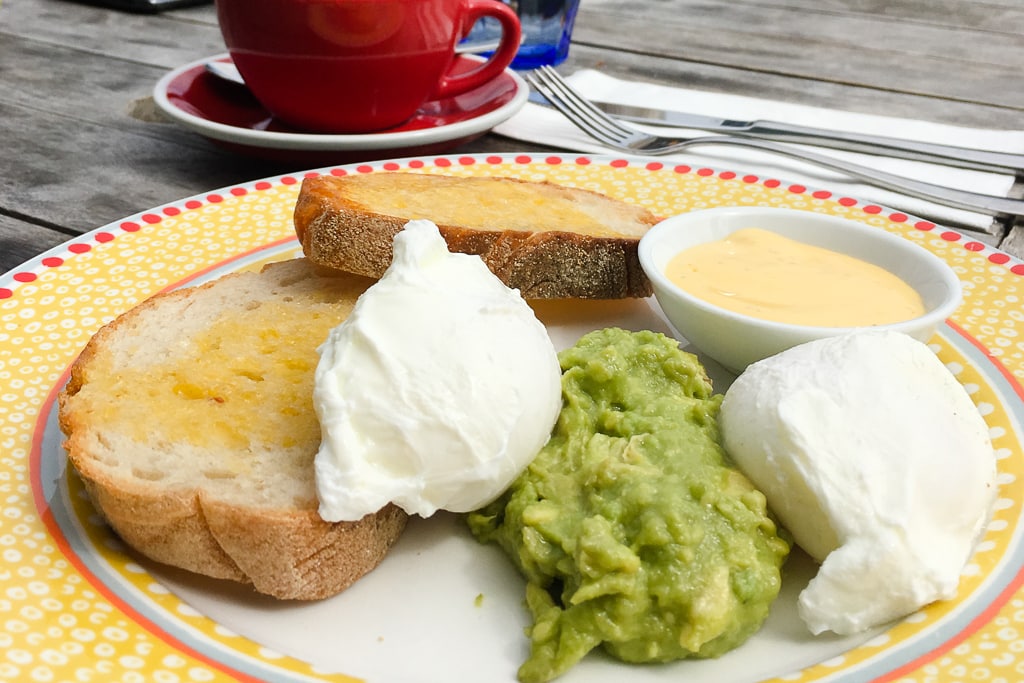 Address: 103 Oriental Parade
Easygoing waterfront location makes for a perfect view to accompany the tantalising brunch menu (corn fritters and hotcakes, to name a few).
Why I love it: Harbourfront views invoking a sense of calm and freshness, and a variety of dishes that are a unique take on classic brunch meals.
Price Rating: $$
Book your table at Coene's Bar & Eatery
Chocolate Fish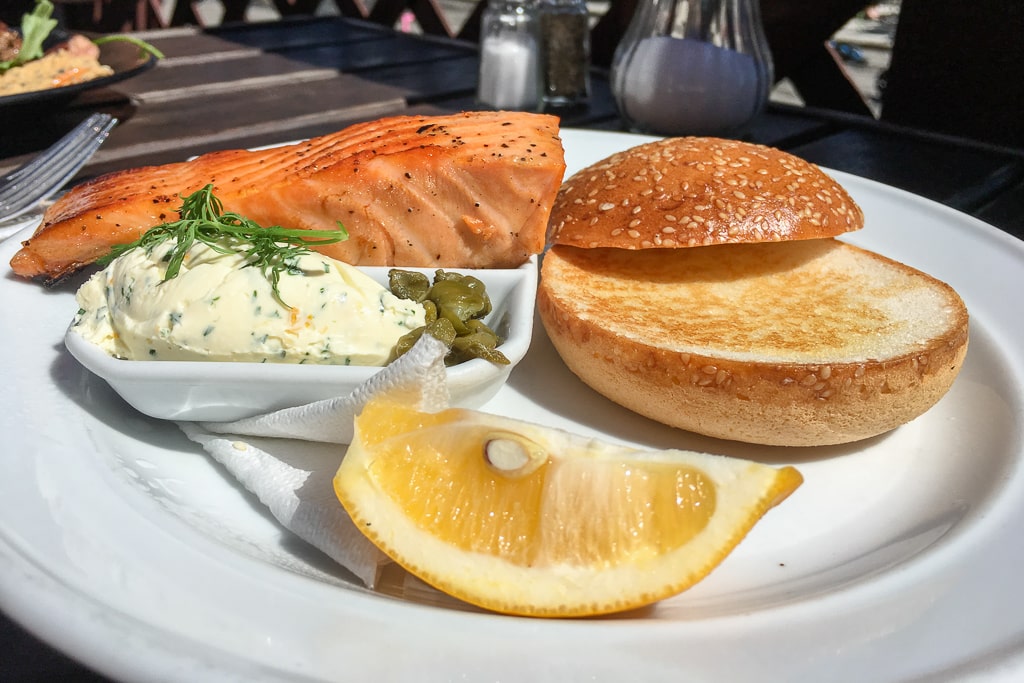 Address: 100 Shelly Bay Rd
Homemade, feel-good dishes for a laid-back homestyle vibe.
Why I love it: A quirky and popular hangout spot on the water with a sun-warmed patio and excellent local food (don't miss out on the fresh fish sandwich).
My favourite dish: Bagel with house smoked salmon, or the Thai fish cake burger
Price Rating: $$
The Larder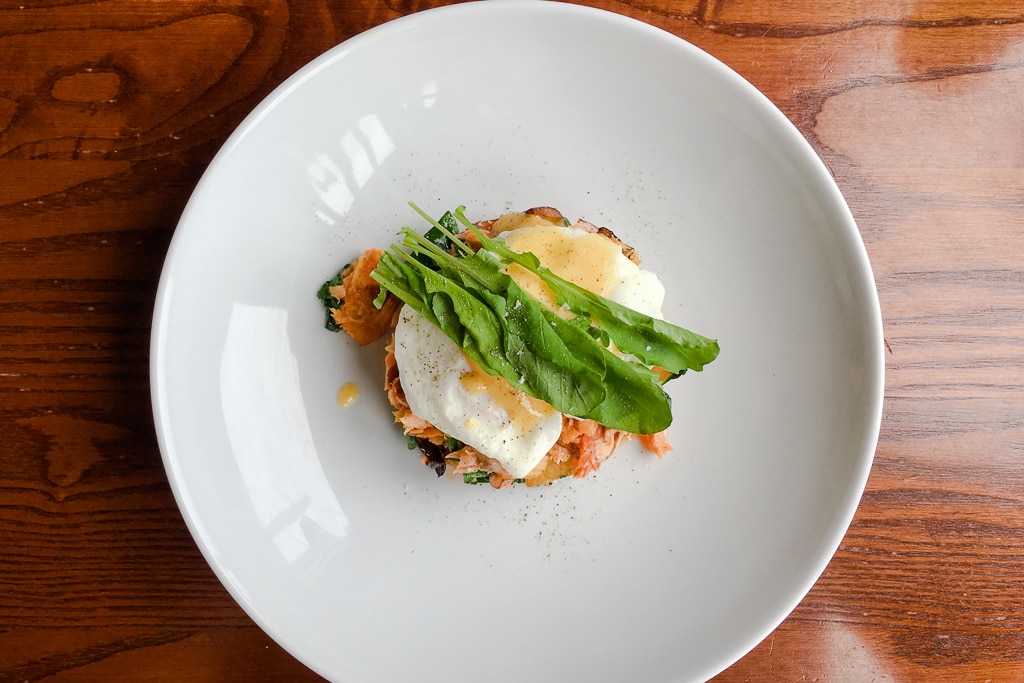 Address: 133 Darlington Rd
Brunch here is a refined affair combining local ingredients with a distinctly European style.
Why I love it: A warm and inviting interior with creative dishes that support local farming and fresh ingredients.
Price Rating: $$
Website: https://www.thelarder.co.nz/
The Arborist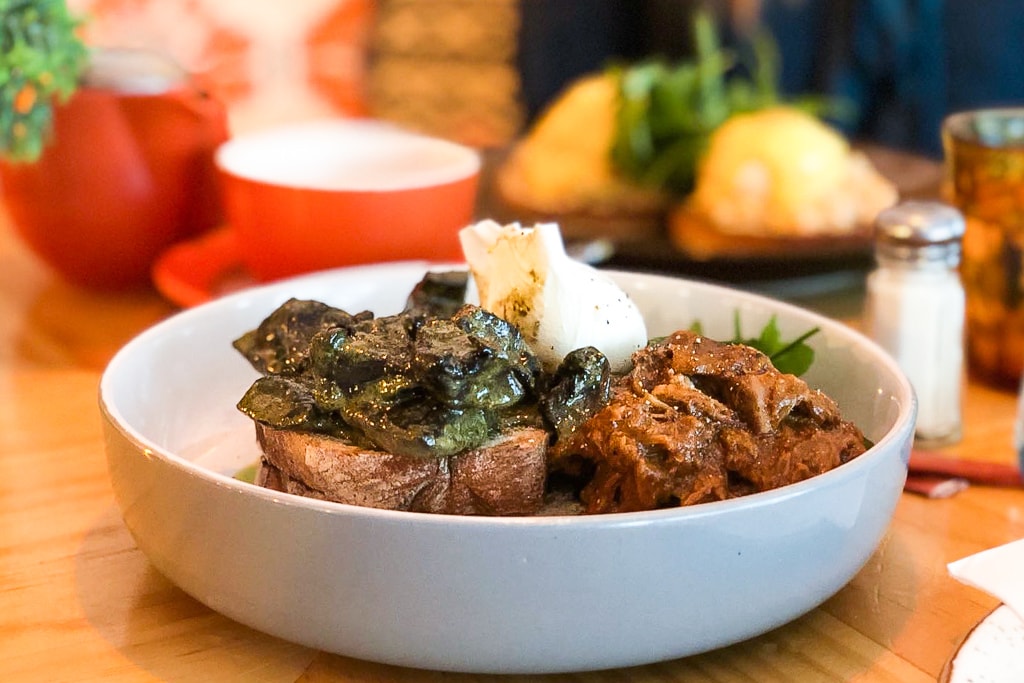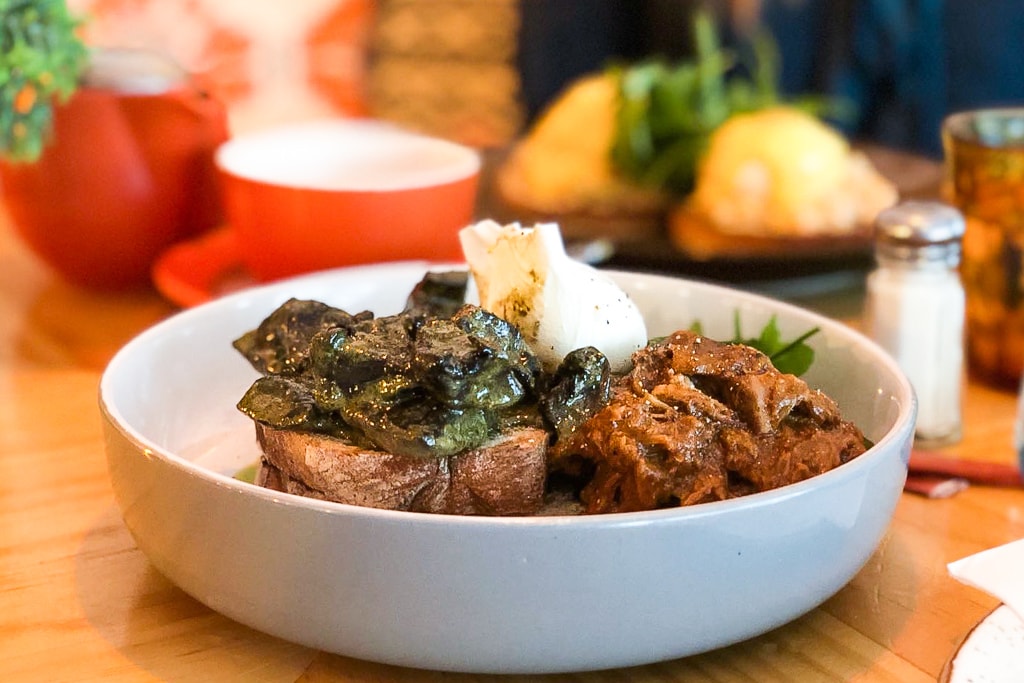 Address: 166 Willis St
The brunch menu offers classic breakfast items with a homemade, fresh-from-the-garden feel that comes with the use of local farming ingredients.
Why I love it: A fun location offering different settings: the downstairs bar and restaurant, and a rooftop bar perfect for balmy summer evenings with friends.
My favourite dish: Eggs & Hollandaise with hot smoked salmon
Price Rating: $$
Book your table at the Arborist
Fidel's cafe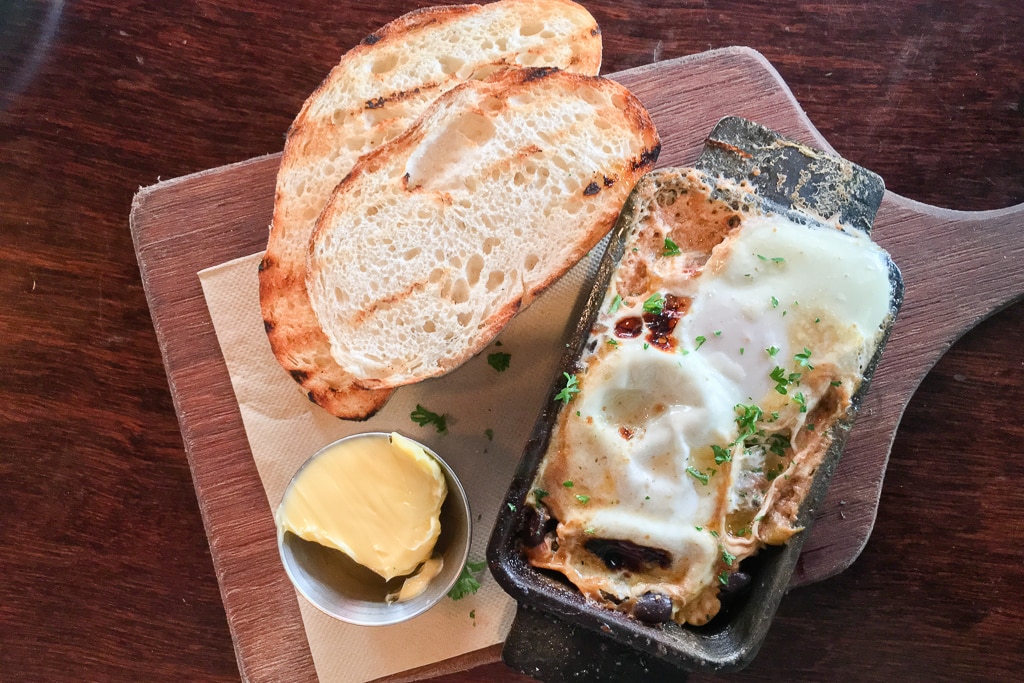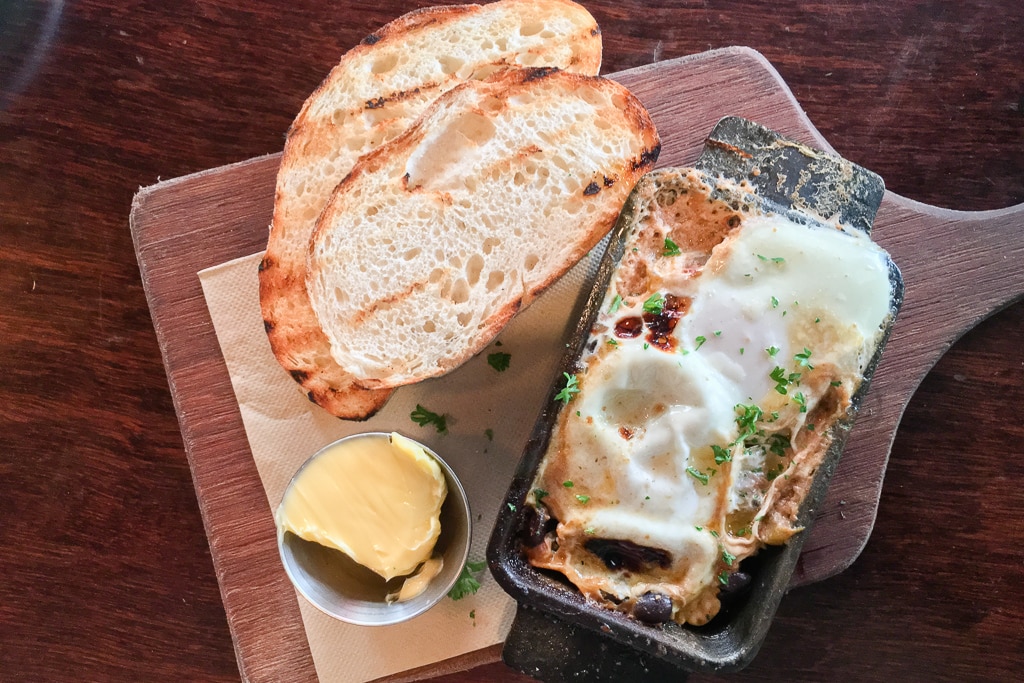 Address: 234 Cuba St
Cuban-style comfort food & excellent coffee, and brunch dishes with a Latin touch.
Why I love it: A unique brunch experience that gives new life to typical recipes, such as the Spanish eggs & turmeric latte.
Price Rating: $$
Website: http://www.fidelscafe.com/
Olive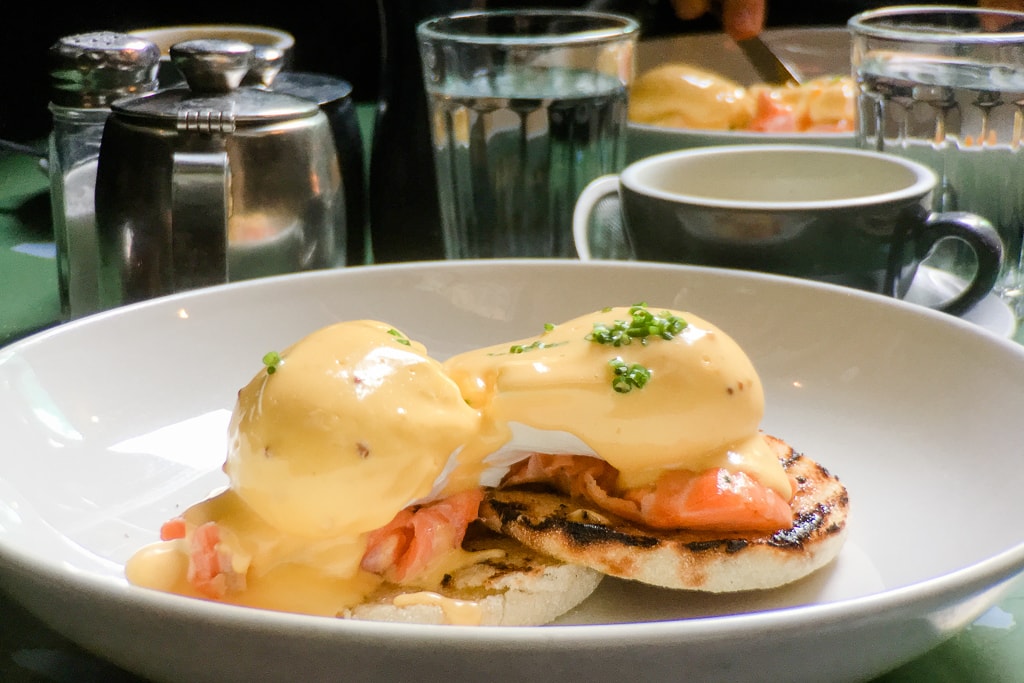 Address: 170/172 Cuba St
A wholly pleasant combination of house-made pieces and local farmed ingredients unite in dishes that are rustic but modern, served in an outdoor courtyard overflowing with flora and greenery.
Why I love it: An atmosphere filled with laughter and comfortable surroundings.
Price Rating: $$
Plum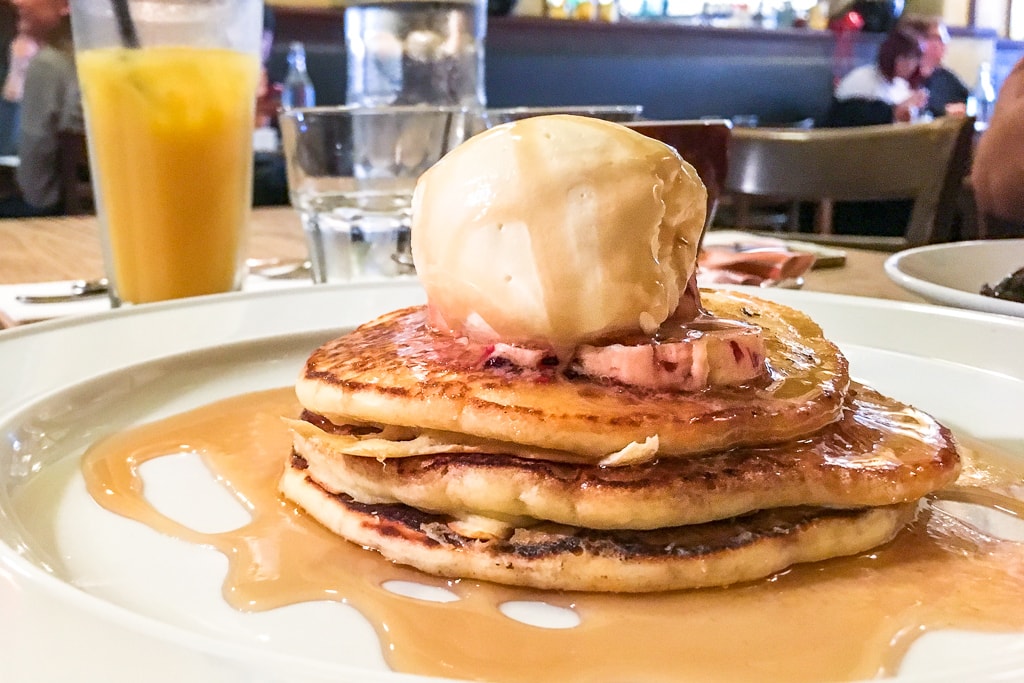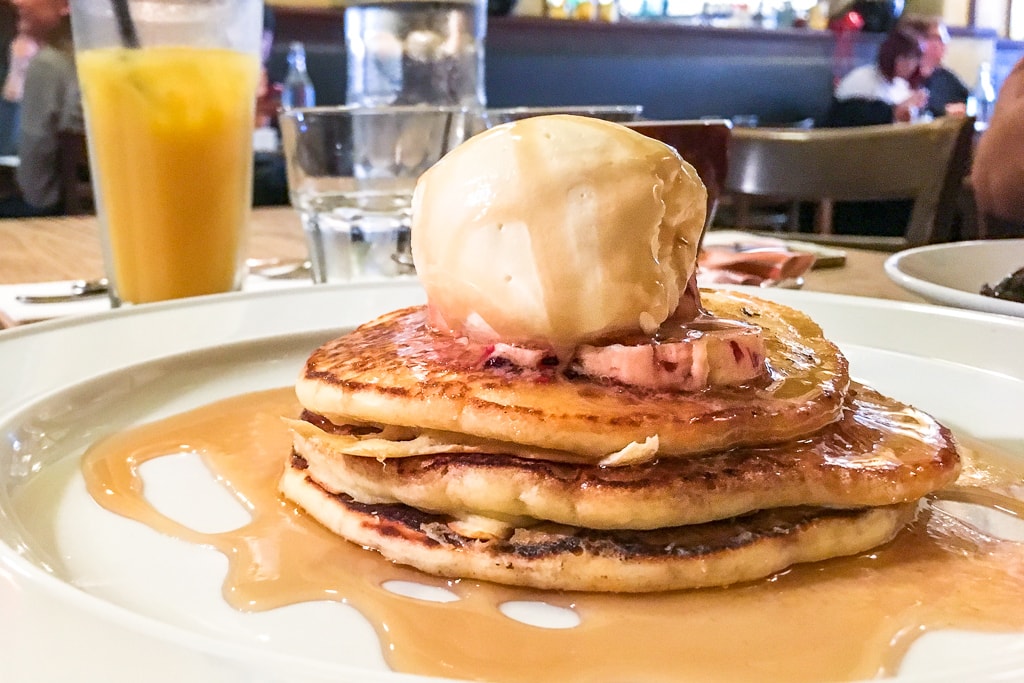 Address: 103A Cuba St
Casual atmosphere and a traditional brunch menu for a great morning meal. Pancake enthusiasts won't be disappointed (a popular choice here).
Why I love it: A wide range of brunch menu options, from traditional to inventive, to satisfy any breakfast craving.
My favourite dish: Classic buttermilk pancakes
Price Rating: $-$$
Website: http://www.plumcafe.co.nz/
Loretta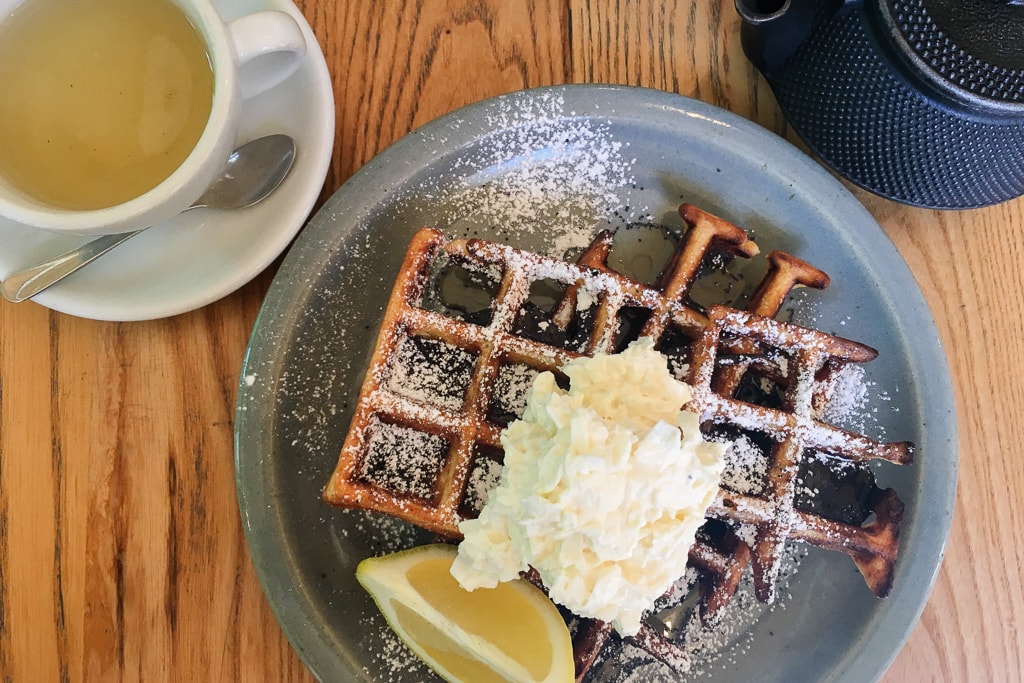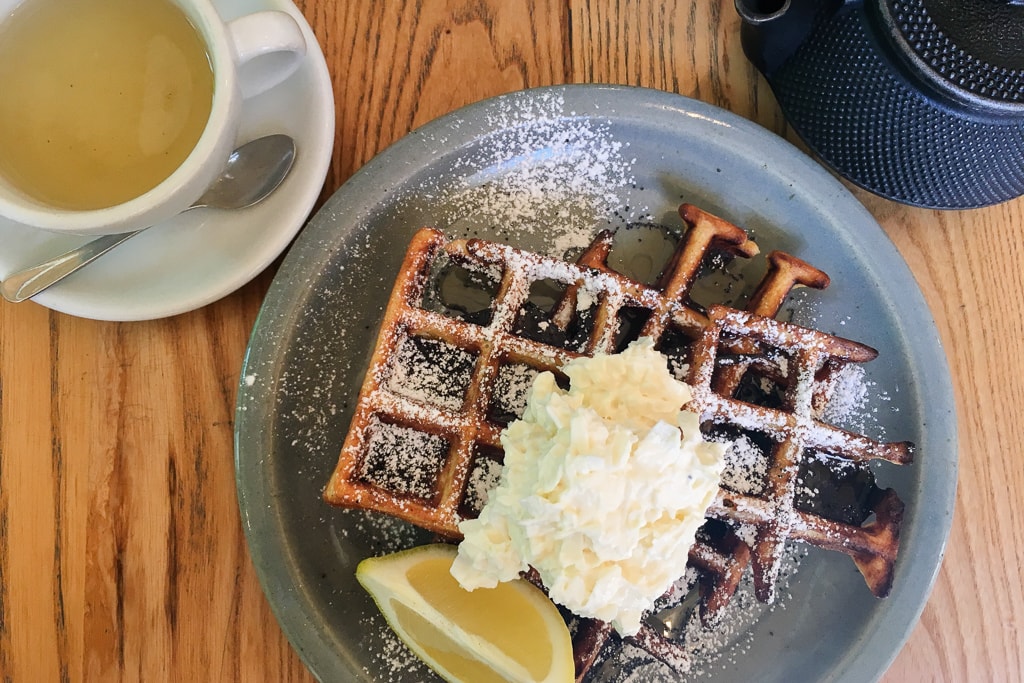 Address: 181 Cuba St
Open-concept café that invites ease and relaxation, and offers a range of menus for different meals.
Why I love it: A brunch menu that will make picking a dish virtually impossible, between the endless list of savoury and sweet options to tempt your tastebuds.
Price Rating: $$
Website: http://www.loretta.net.nz/
The Botanist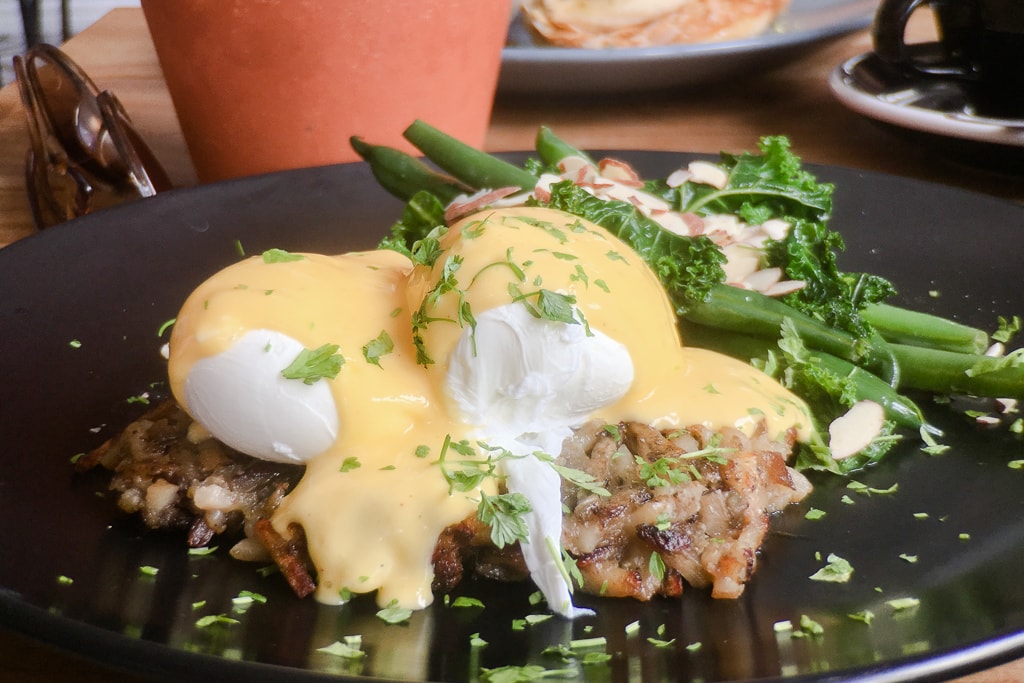 Address: 219 Onepu Rd, Lyall Bay
Clean and natural eats for those living the plant-based life.
Why I love it: Both vegan and vegetarian options making good use of nutritious grains, plants, and organic local veg combined with tantalising flavours for an unforgettably unique brunch date.
My favourite dish: Buckwheat banana pancakes with coconut yoghurt, toasted seeds, mulled seasonal fruit & apple syrup
Price Rating: $$
Book your table at The Botanist
Scorch-o-Rama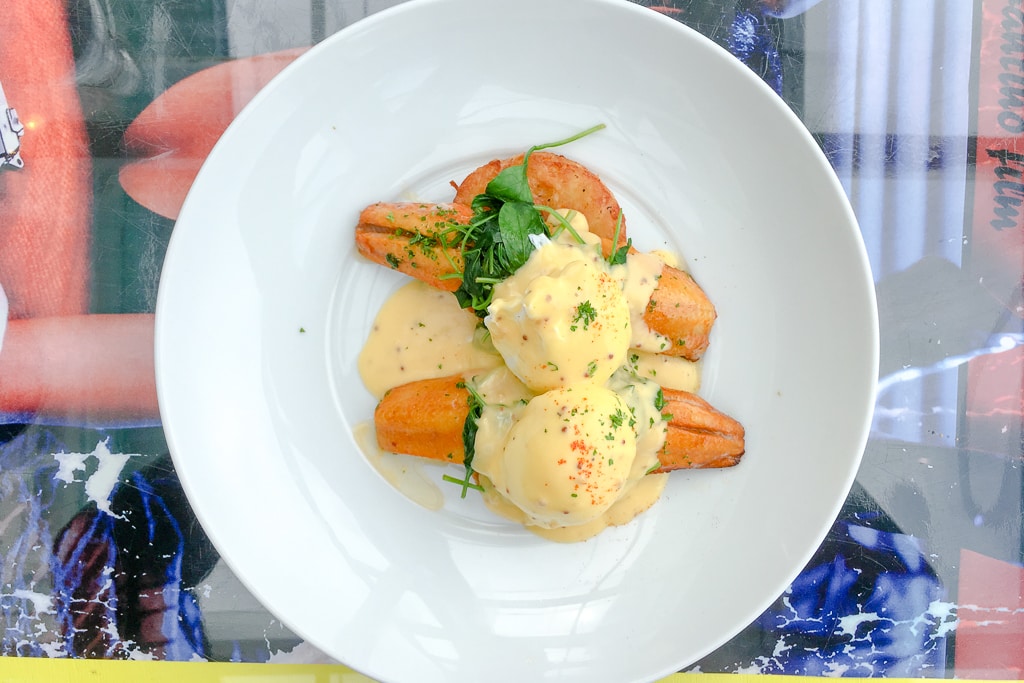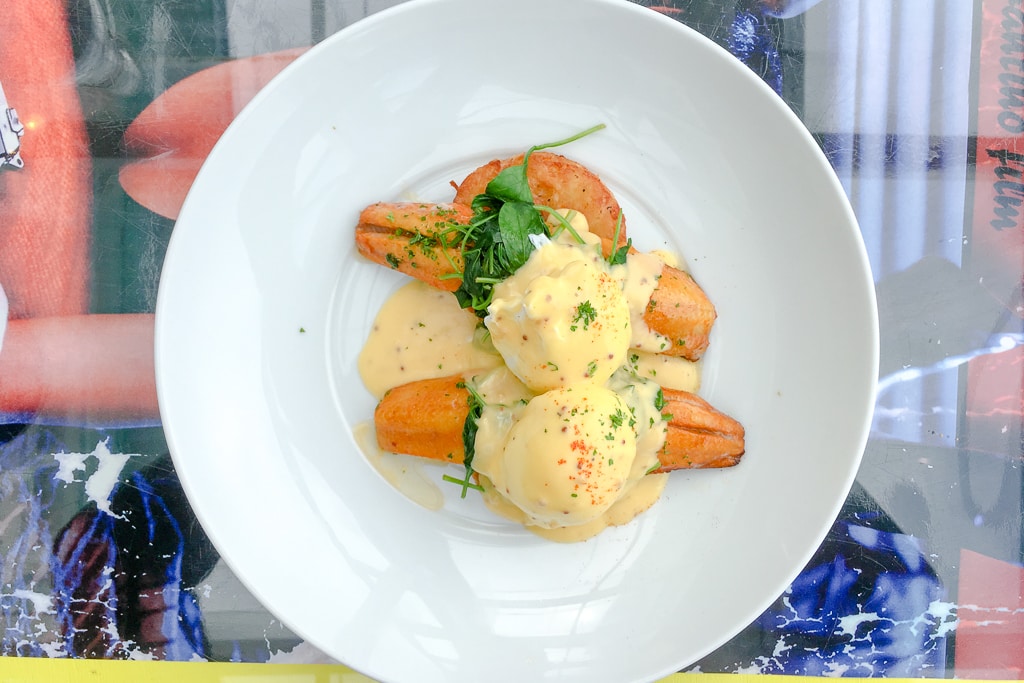 Address: 497 Karaka Bay Rd
Nerd alert—this blast-from-the-past cafe combines an excellent ocean view with comic books and the tastiest of brunch plates.
Why I love it: Unique decor & art, comic book posters galore, and a view that only adds to the delicious meal.
Price Rating: $$
Website: https://www.scorchorama.co.nz/
Sweet Mother's Kitchen
Address: 5 Courtenay Pl
Bustling café with a lively attitude, and food that pulls its flavours from Cajun and Creole cooking (with bonus Mexican side dishes).
Why I love it: Rich and succulent food for a taste of New Orleans in New Zealand.
Price Rating: $$
Website: http://www.sweetmotherskitchen.co.nz/
Maranui Cafe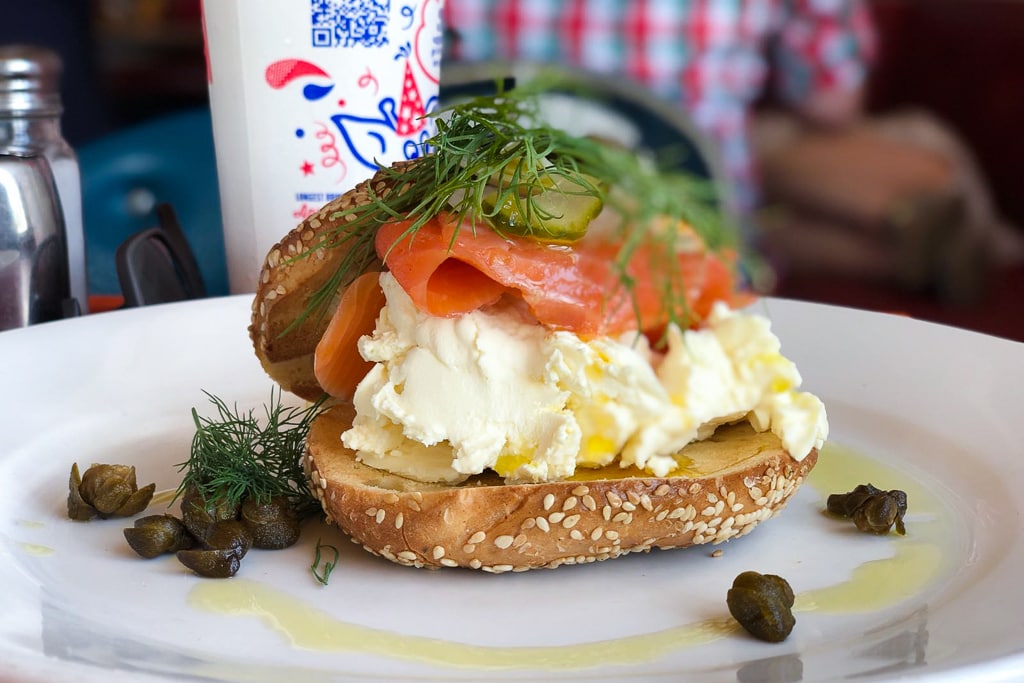 Address: Lvl1, 7A Lyall Parade
A surf shop-inspired beach shack, offering vegan fare, New Zealand classics, and even a kids' menu.
Why I love it: Comfortable, lazy vibes paired with fresh and filling dishes, from brunch to beyond.
Price Rating: $$
Website: https://www.maranuicafe.co.nz/
Best Ugly Bagels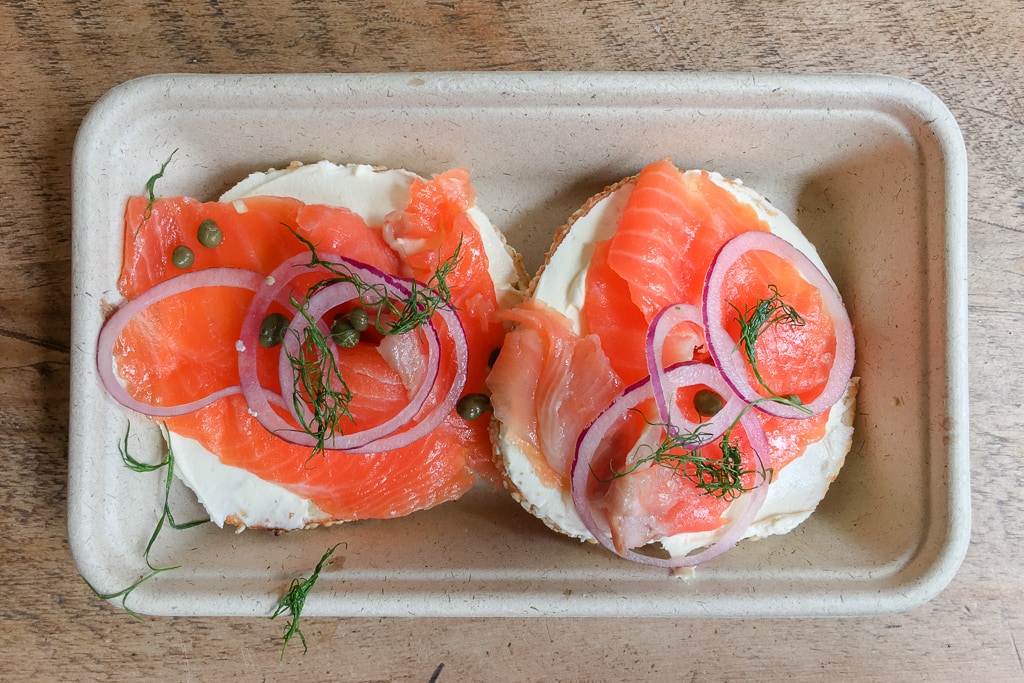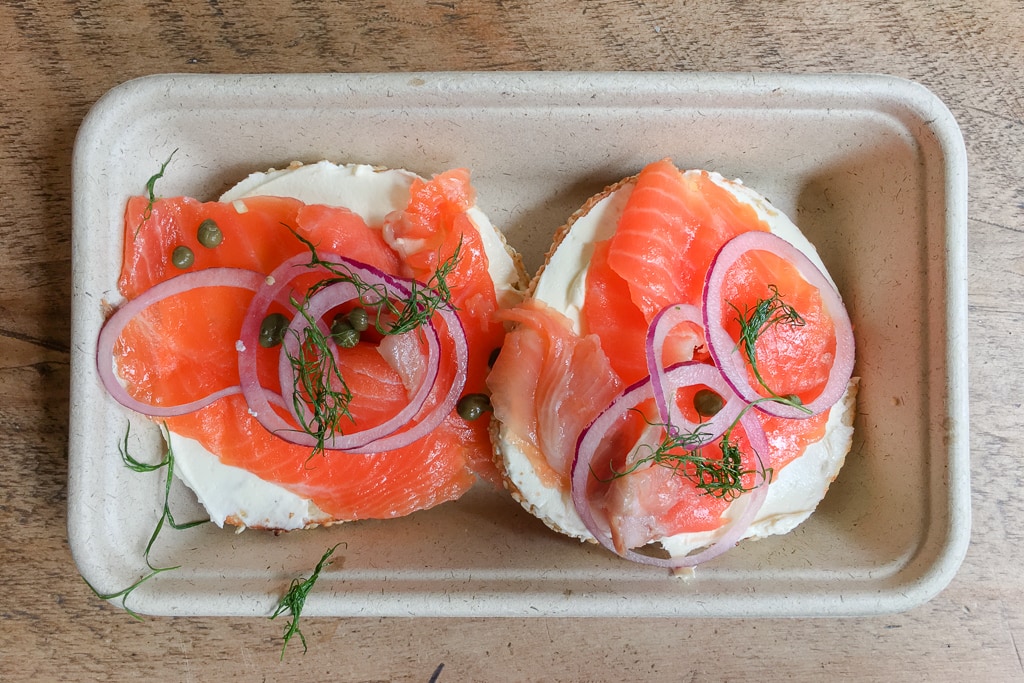 Address: 5 Swan Ln
Hole-in-the-wall meets old-style cooking for the best wood-fired bagels you'll ever taste.
Why I love it: Simple, uncomplicated breakfast consisting of fresh bagels & tasty toppings.
Price Rating: $
Website: https://www.bestugly.co.nz/
Neo Cafe and Eatery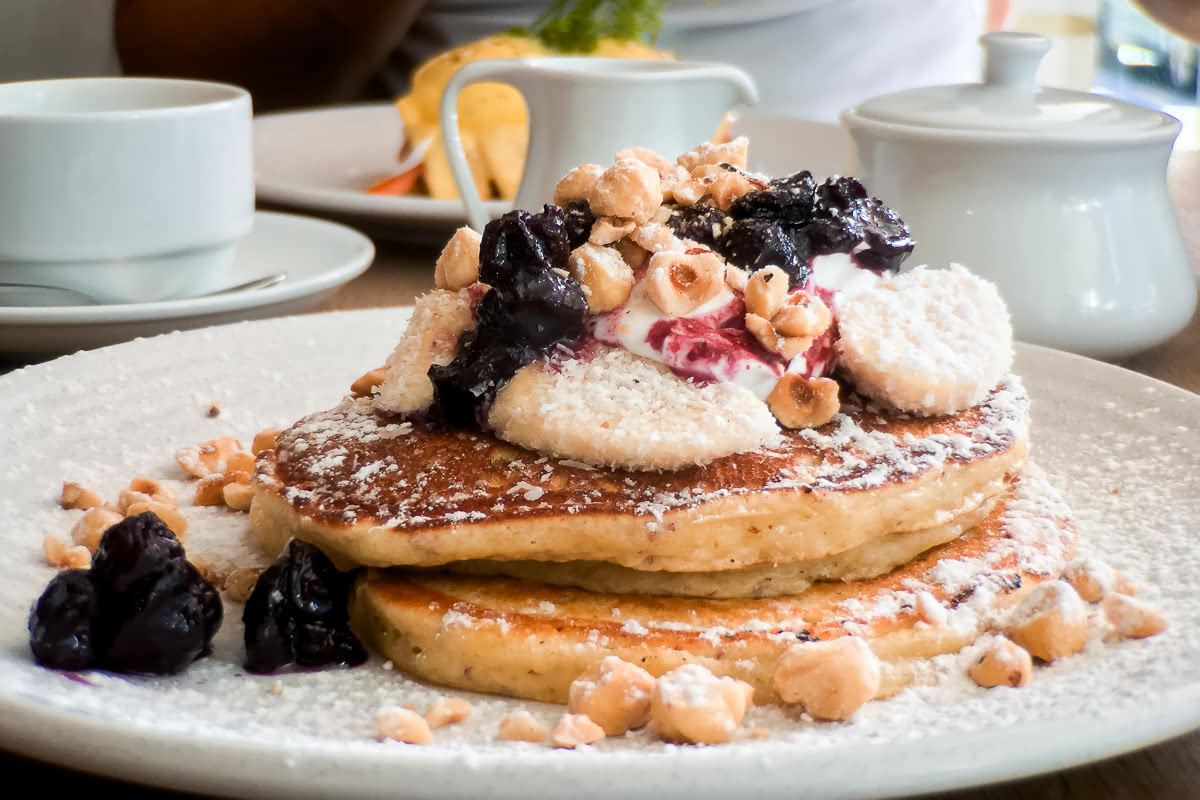 Address: 132 Willis St
This little gem boasts all-day brunch, and a combination of classic dishes and modern vegetarian, vegan, and gluten-free options.
Why I love it: Healthy brunch dishes and superfood smoothies promising an energetic start to your day.
My favourite dish: Almond & buttermilk pancakes
Price Rating: $$
Website: https://www.neocafe.co.nz/
Elements Cafe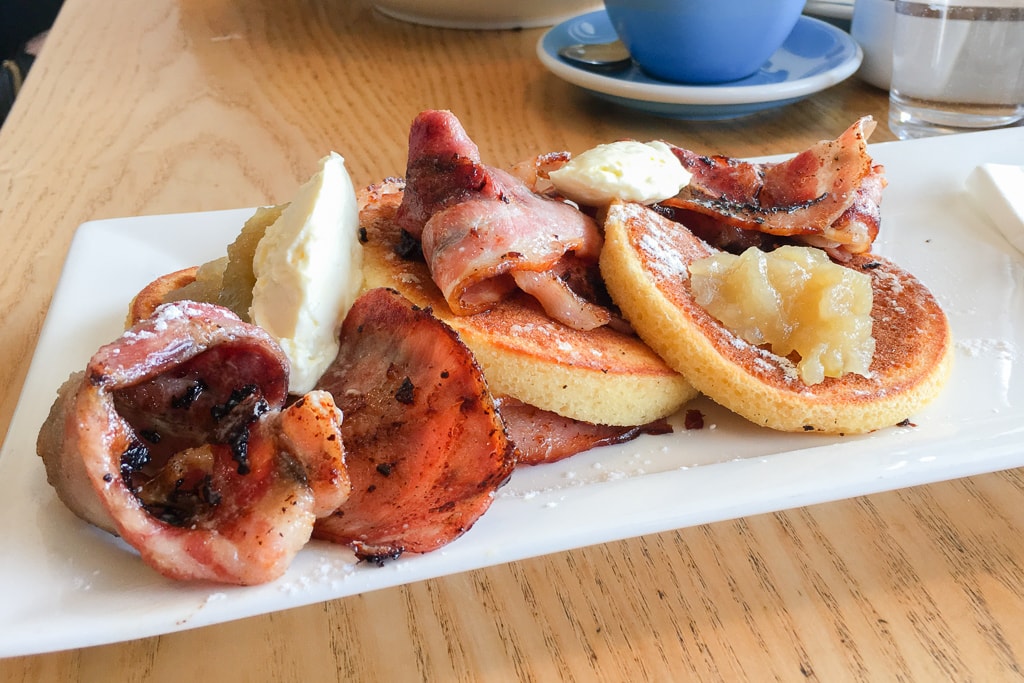 Address: 144 Onepu Rd
Traditional brunch dishes with a high-end undertone, using only the best and freshest ingredients.
Why I love it: Seasonally-changing menu that takes advantages of local ingredient availability to promote sustainability.
Price Rating: $$
Book your table at Elements Cafe
Picnic Cafe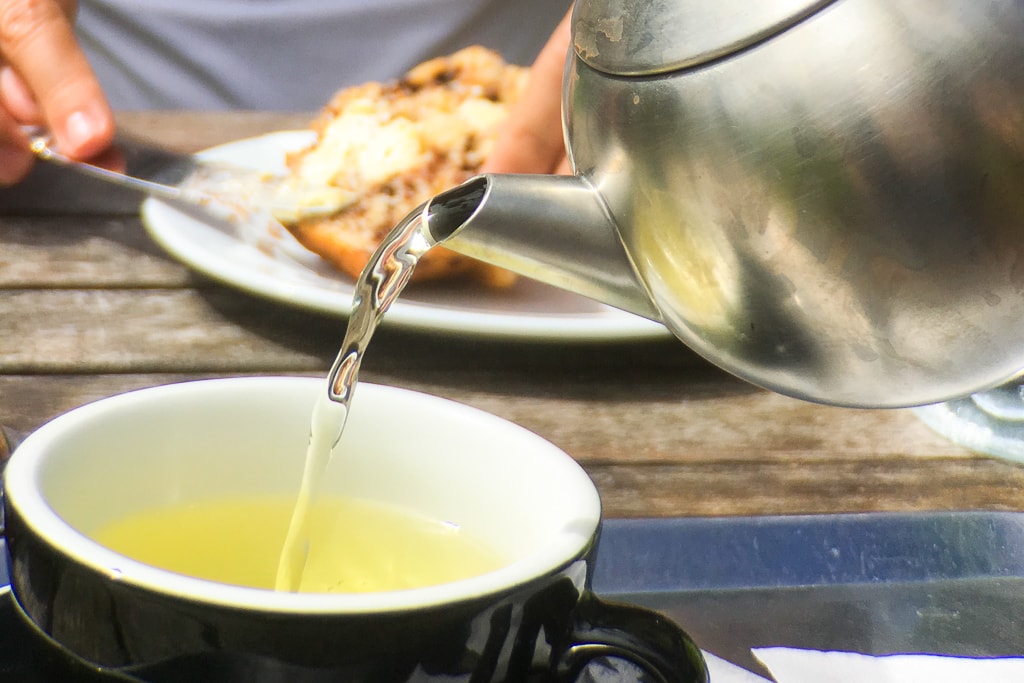 Address: Begonia House, Rose Garden 101 Glenmore St
Hearty and wholesome breakfasts and lunches are available daily, and change weekly to keep things as fresh as the ingredients used.
Why I love it: Definitely not your average brunch spot, because the Picnic Café is located in the middle of the Botanic gardens.
Price Rating: $$
Website: http://picniccafe.co.nz/
Spruce Goose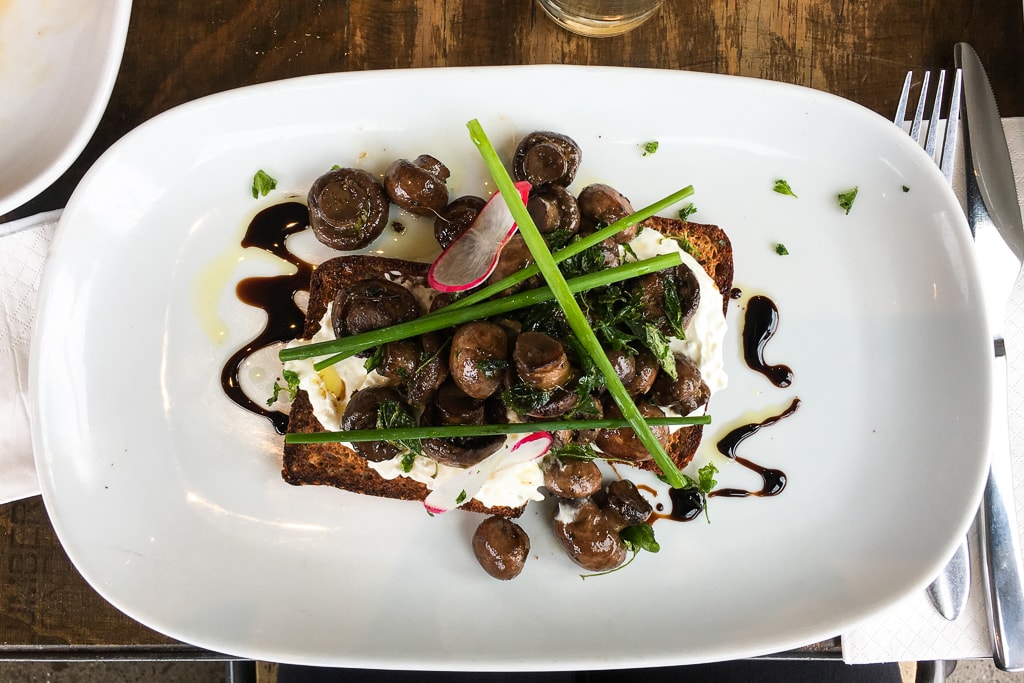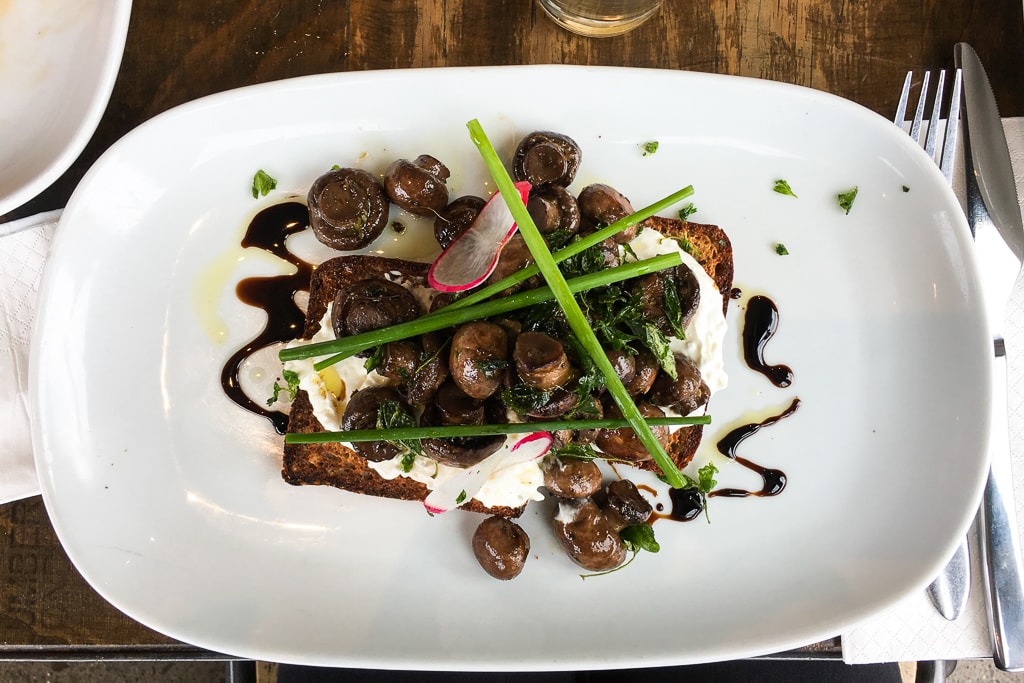 Address: 30 Cochrane Street
Laid back vibes and a view of Lyall Bay pair seamlessly with delicious, fresh, and locally-sourced food.
Why I love it: Eggs Benedict that will have you already deciding to make a return visit, or a salt and pepper squid bucket that you won't want to share.
Price Rating: $$$
Website: http://www.sprucegoose.net.nz/