July and August have been pretty hectic months. I was working crazy hours at work in July, while trying to prepare my overseas move to Canada as well as planning my trip to Italy at the end of July. I'm surprised I've been able to keep it all together.
I had to get everything sorted for my move to Canada before going on my trip to Italy because I was only coming back to the UK for 12 hours before flying to Canada. Arriving in Gatwick around 9pm on Thursday, and flying to Canada from 11am the next day.
There was no time to go back to Central London, find a place to stay, and come back to Gatwick the next day. I wanted a stress free departure after all the craziness, so I decided to stay the night in Gatwick.
Through BookFHR, I searched and booked the Hilton hotel in Gatwick South terminal, where I would be departing the next day. All I had to do was pick up my luggage upon arrival, go through customs, walk the sky bridge, check in, and have a relaxing evening. And instead of getting up incredibly early and rushing to the airport, I could take my time getting ready, have breakfast, and slowly make my way to departures 5 min from my hotel.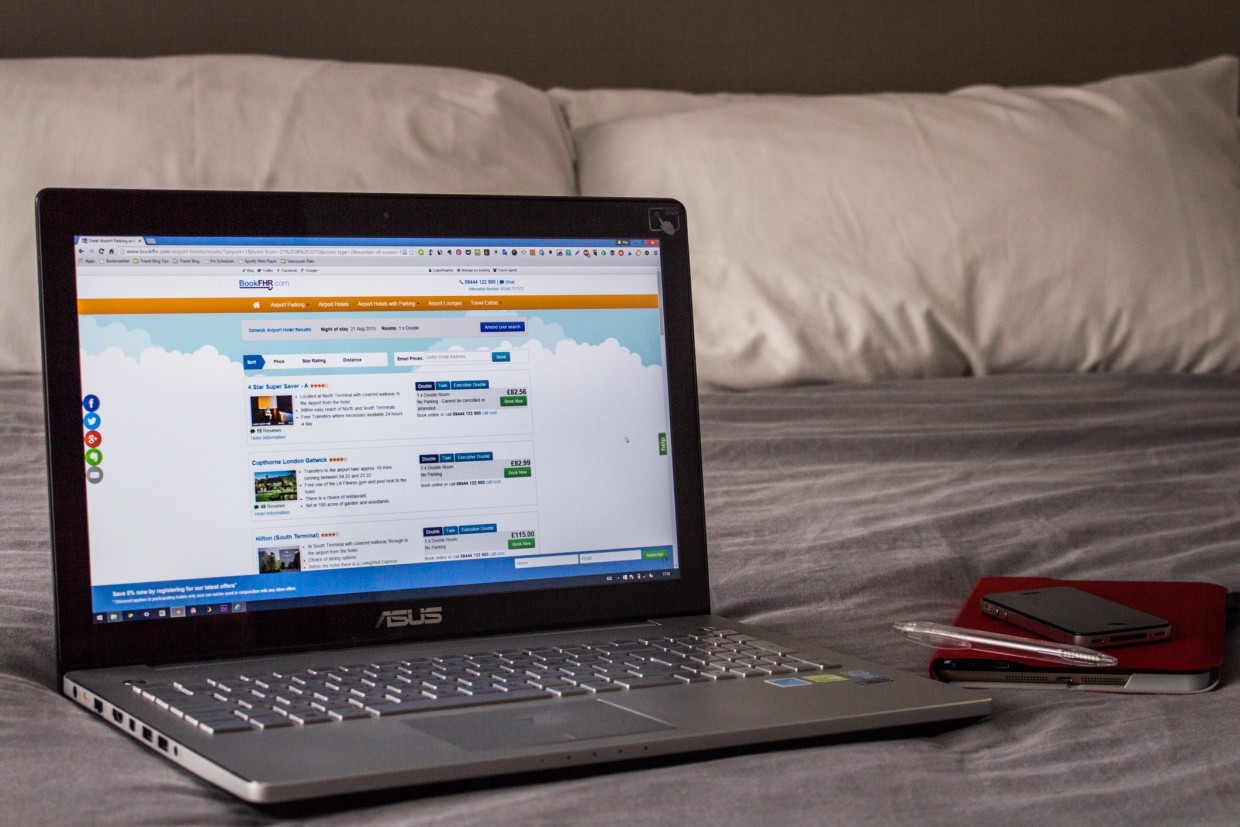 FHR offers a wide range of airport services, such as parking, lounges and hotels. On top of airport services, they also have a wide range of other services, such as theatre tickets and car hire, you can book through them.
Having all the available Gatwick hotels in a list, their amenities, and their airport services, it became much easier to make a decision of where to stay.
I would have loved to have booked more services, such as an airport lounge, but I just wanted to focus on making sure I had a place to sleep near the airport.
I paid for the hotel through the website, so when I arrived at the Hilton, check in and check out went smoothly, no need for confirmation e-mails or vouchers or fumbling around with credit cards.
I enjoyed my stay at the Hilton. A large atrium welcomed us after walking the sky bridge, which was filled with murmurs of the guests enjoying their dinner at the restaurant situated there. The staff was very accommodating, as I still had a few forms to sort out before leaving the UK. At 3am, they were very helpful, copying and printing documents for me.
Searching, selecting and booking my hotel on the website was easy, and my stay at the Hilton was great. If you have an early flight to catch, I recommend staying in an airport hotel (you save so much time, and it's a lot less stressful) and booking through FHR.
My stay at the Hilton was kindly offered by FHR, however all opinions are my own and you will always read my genuine thoughts and experiences.