If you love snow and winter activities, there are plenty of options around Vancouver. Only two hours north of Vancouver lies Whistler, one of the largest ski resorts in North America, and some might say, one of the best too. Right on Vancouver's doorstep, you have three excellent choices for snow fun: Mount Seymour, Grouse Mountain and Cypress Mountain.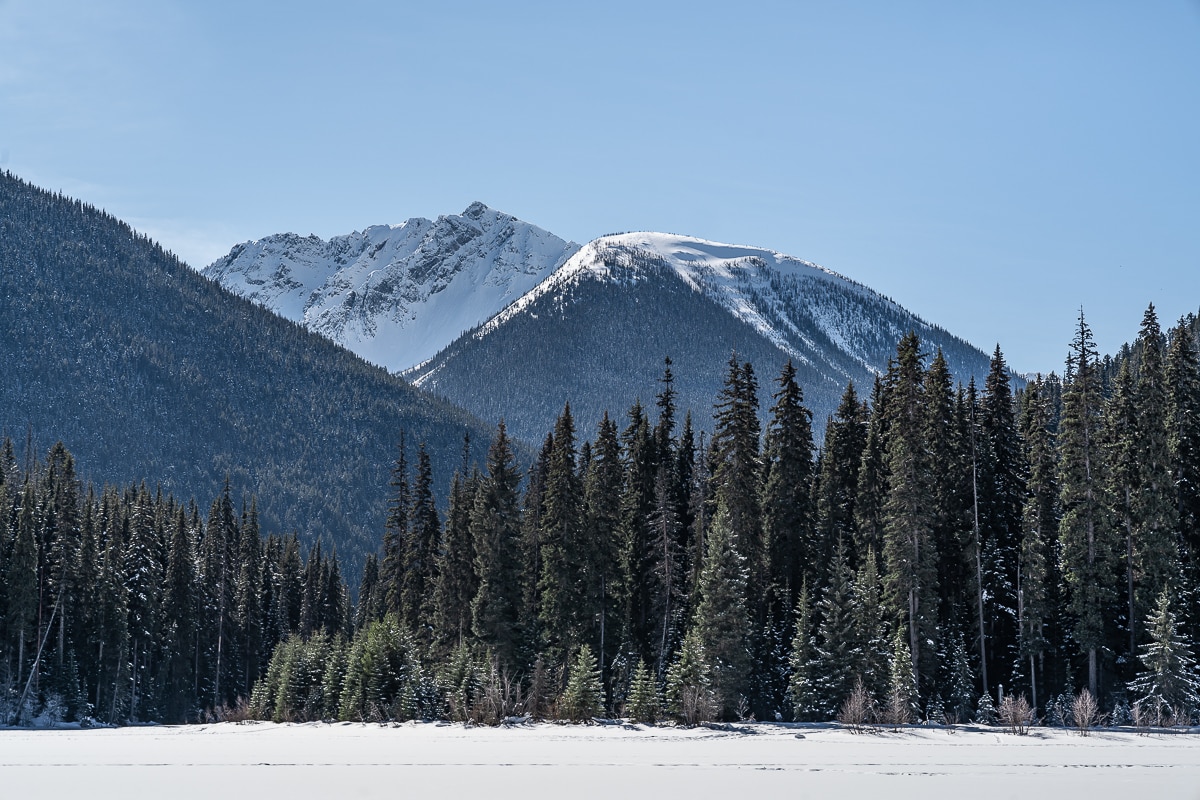 But, if you venture a little further, you'll find a hidden gem, which might steal your heart: E.C. Manning Park. It is a short, three-hour drive east of Vancouver. The park, which is located in the middle of the Cascade Mountains, has a lot to offer in both summer and winter. However, what made me fall in love with this area was one thing: the solitude.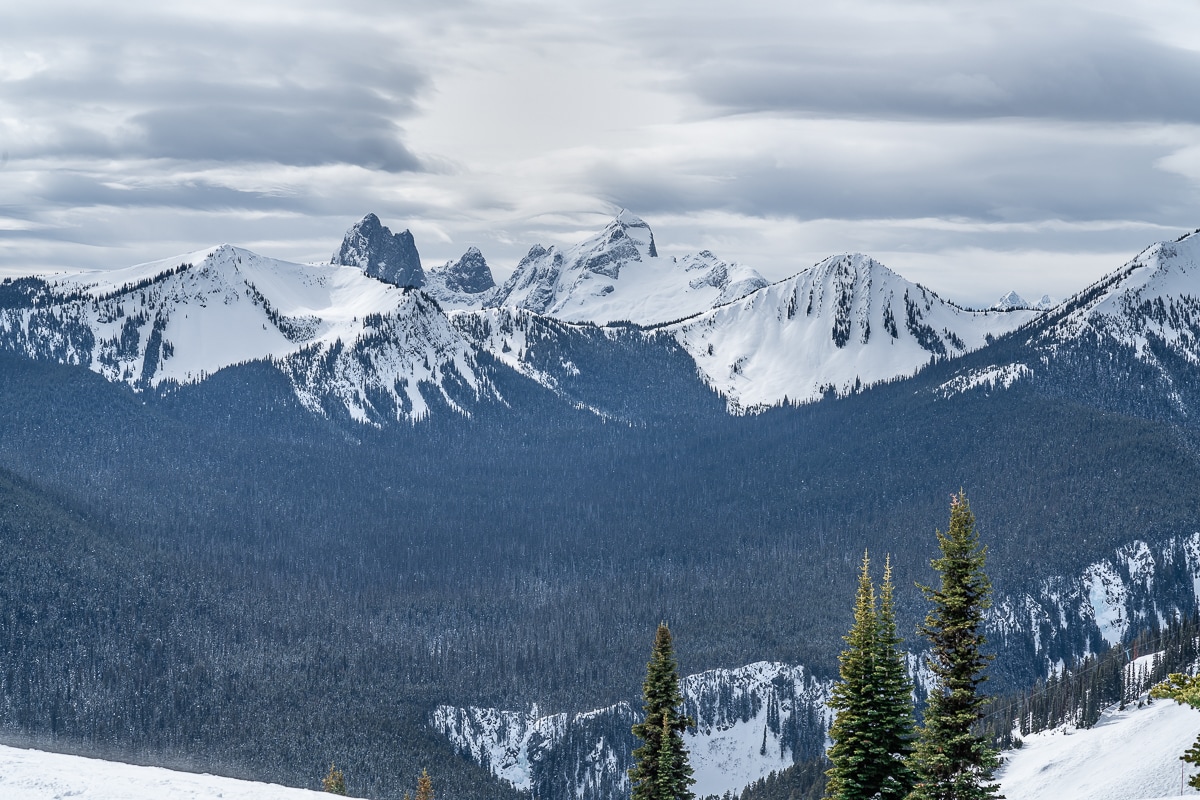 Compared to other resorts around BC, Manning Park doesn't attract as many visitors. You can hike around the many trails and not glimpse a soul or take a ride on the ski lift without having to queue. Forget the madness on the Vancouver mountains or the never-ending buzz in Whistler… If you want to enjoy the winter and spring in a quiet setting – located not too far from Vancouver – E.C. Manning Park is the place to be.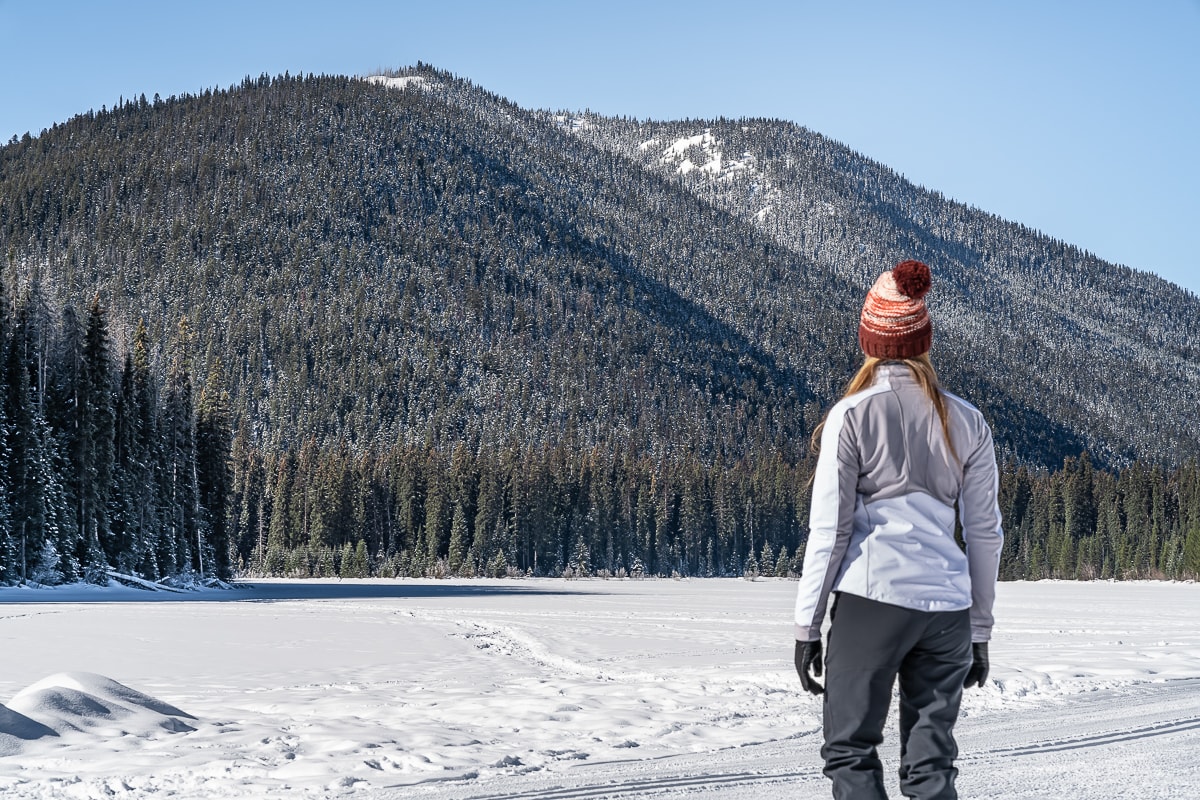 Since the park doesn't get overloaded with visitors, the main – and only resort in the park – is small, yet cosy. Over the years, the resort has made improvements to the facilities, including five, new premium cabins.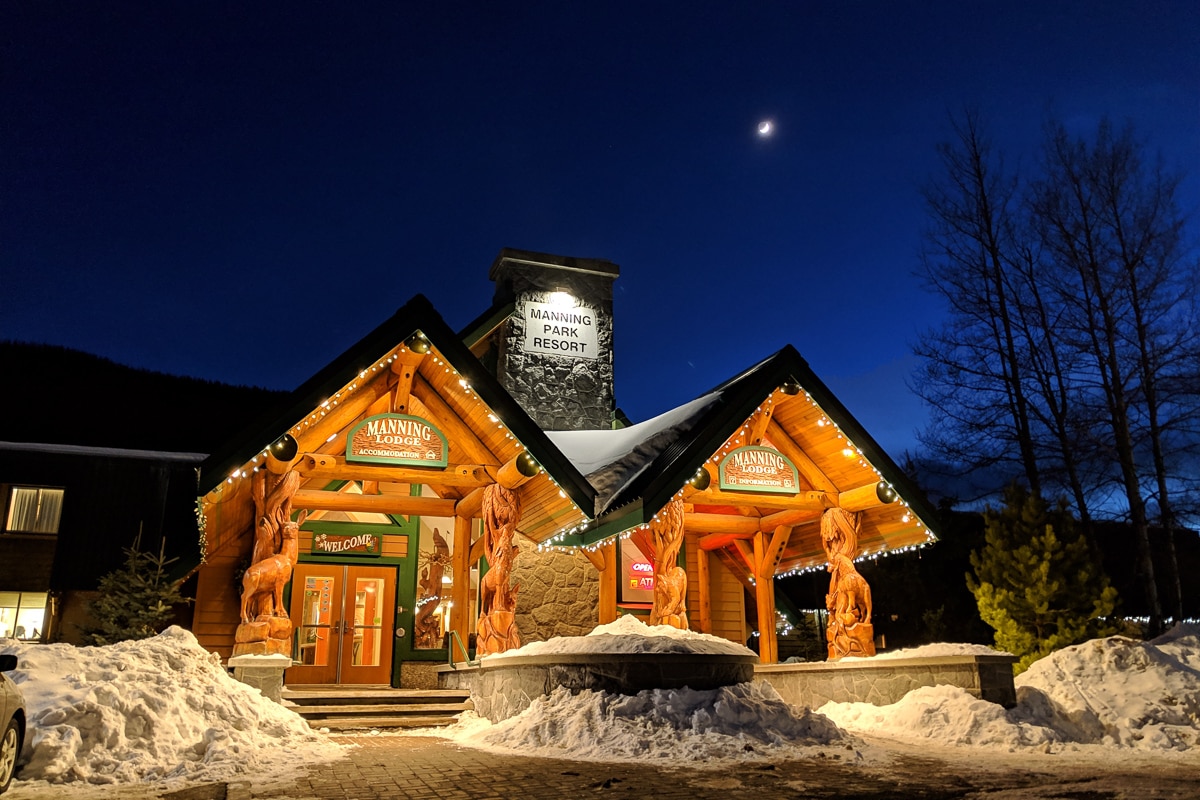 You won't find fancy luxury here, instead the place feels rustic, with a hint of nostalgia. I won't lie: the rooms could benefit from an upgrade. However, they were clean, maintained and adequate enough for a good night's sleep. Besides, it was the outdoors where we spent most of our time.

We left Vancouver early on a mild Sunday morning. As we approached E.C. Manning, the temperature dropped drastically. As we pulled into the parking lot, the temperature stat on our dashboard said -15.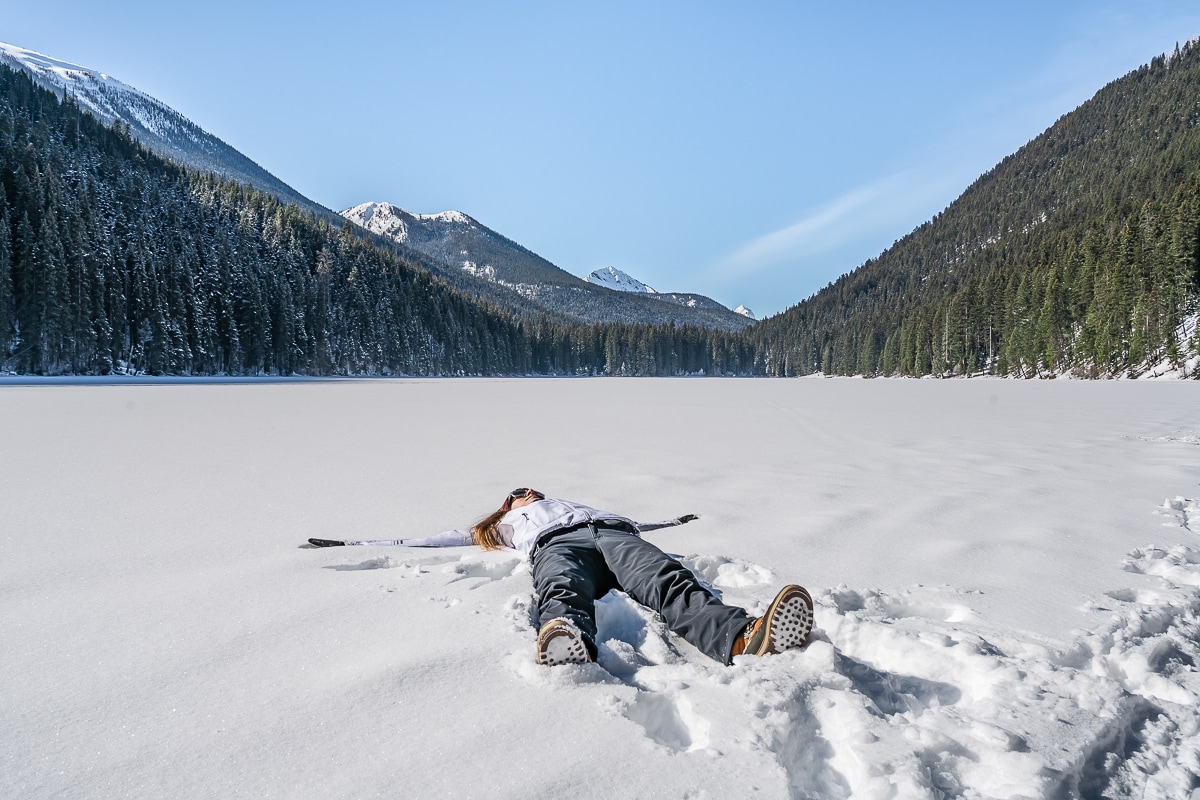 But, as we headed out to Lightning Lake, we were prepared for the cold, with several clothing layers – including fleece base layers.

As the lake was completely frozen, we hiked the whole length of the lake. Since Lightning Lake is very accessible and one of the more well-known places to hike, we weren't the only people at the lake.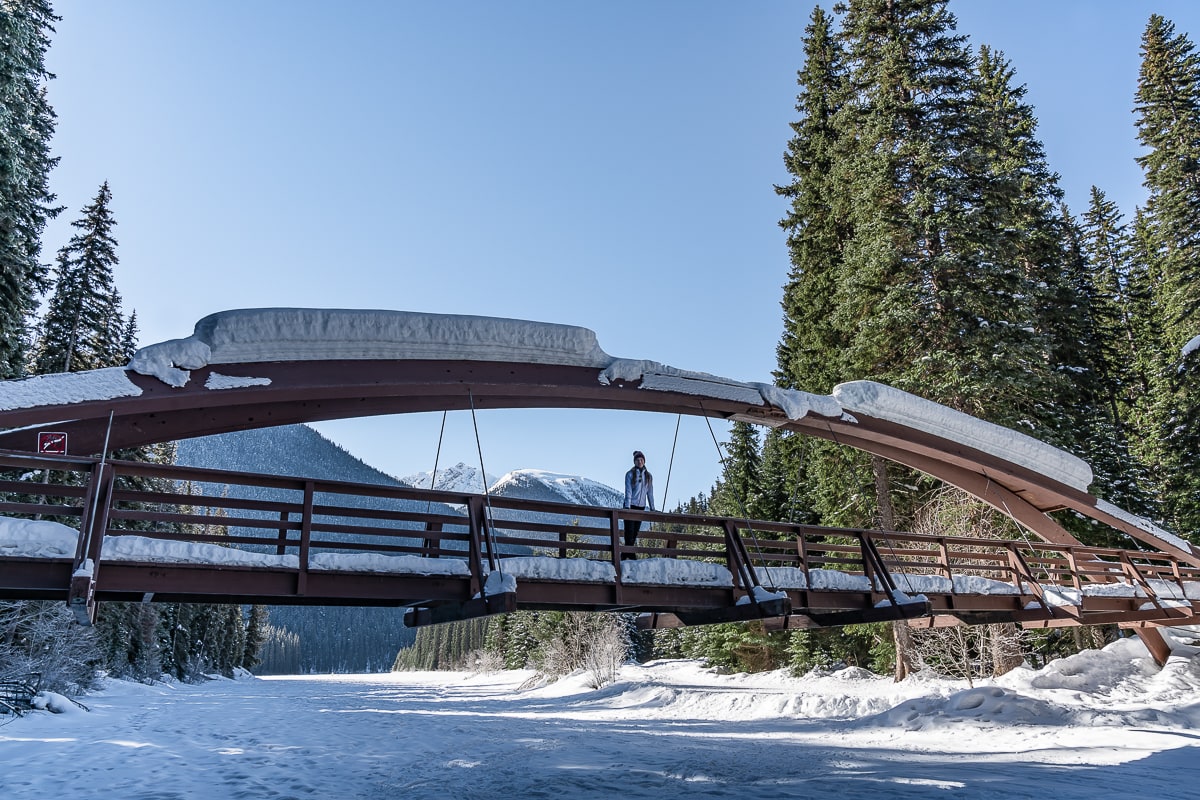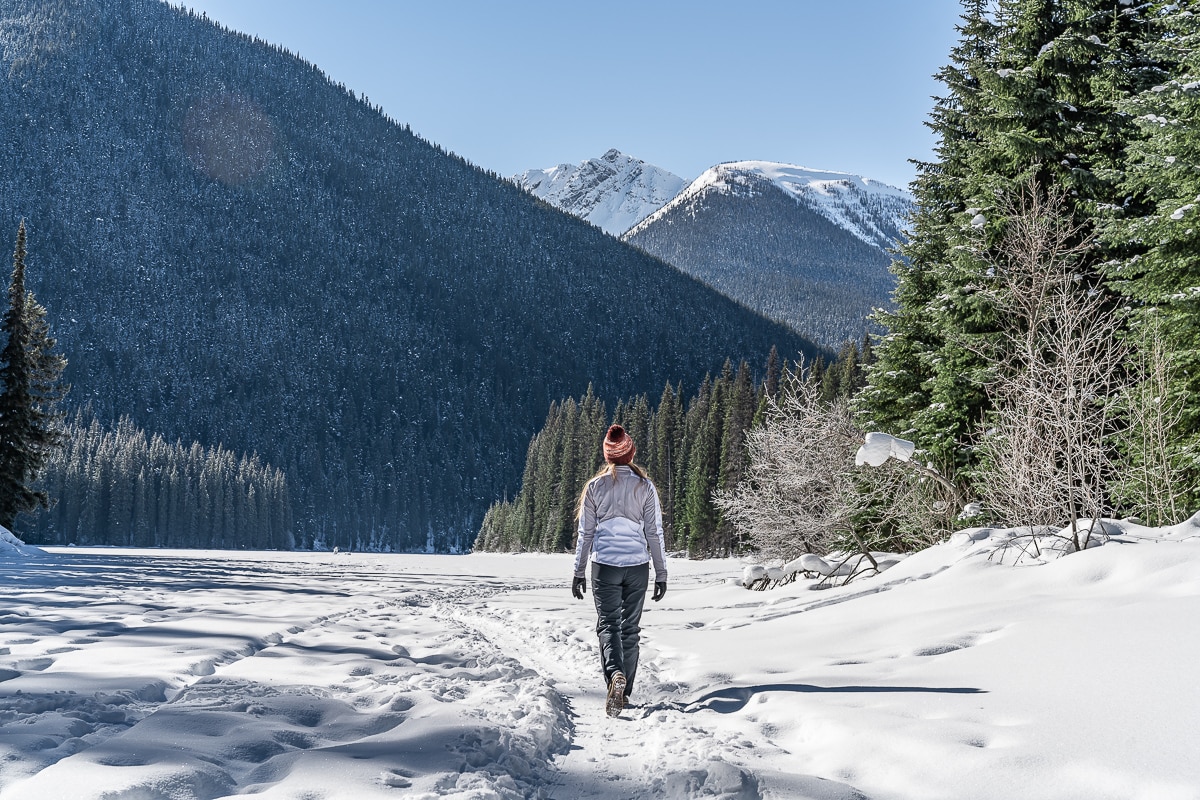 However, as we walked further on the lake, the voices died down and we found ourselves alone. The crackling of the snow underfoot drowned out all noises, so we stopped occasionally to listen to the birds chirping away around us.

As we reached the end of the lake, a group of Gray Jays landed on the snow-covered branches above us, curiously watching us. I love these small birds; in winter, they look like cute, little puffed up soft toys!

After a filling lunch at the Pinewoods Dining Room, we took a cross-country ski lesson at the resort. We both had never been on skis before, so it was all new and exciting to us.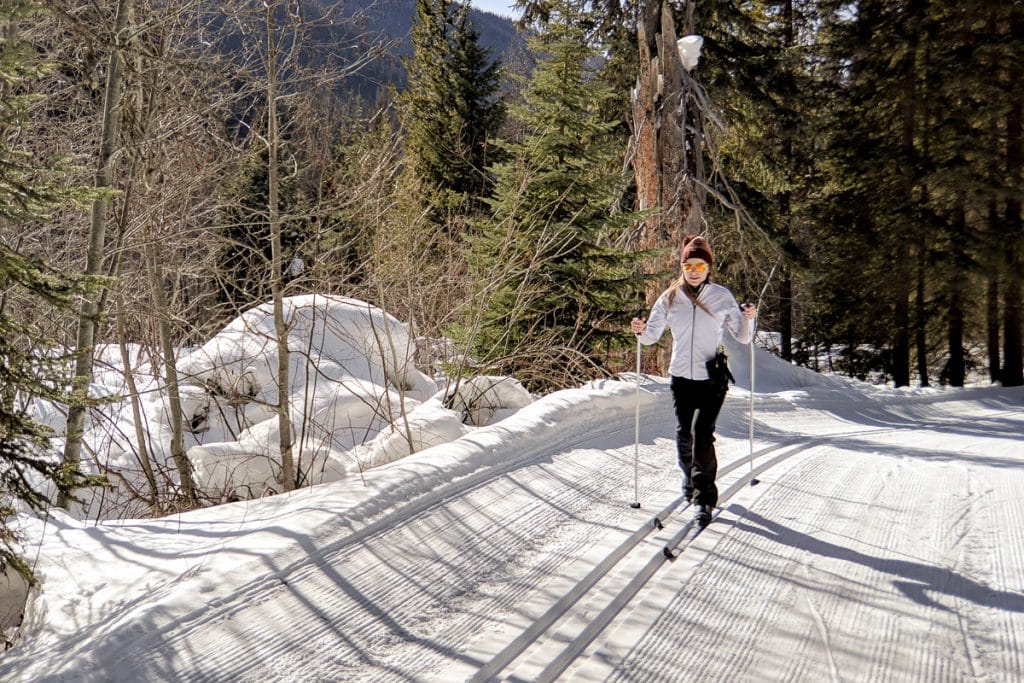 After our lesson, we ventured on one of the beginner trails. And, with over 60 km of cross-country trails, E.C. Manning is a true Nordic paradise… It took some practice to get the stride going but, in the end, we were having fun and were able to enjoy our surroundings.

Dinner was back at the Pinewoods Dining Room. They offer an extensive menu of hearty, local dishes so it wasn't difficult to find something we liked. Located underneath the restaurant, we found the Bear Den's Pub. Unfortunately, after all the day's hiking and cross-country skiing, we were too exhausted to have a pint of beer. So we crashed into our bed, falling instantly asleep.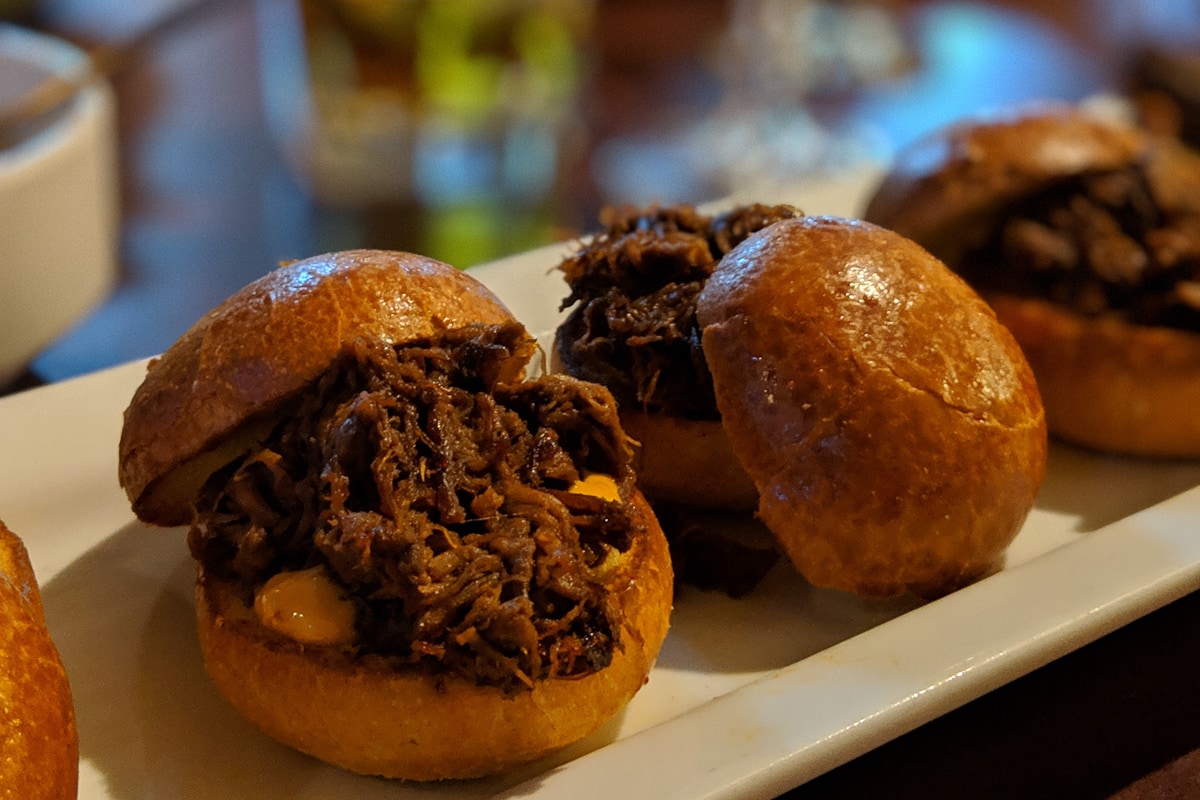 The next morning, temperatures were noticeably warmer. We decided this was a good time to check out the ski slope. With our snowshoes in tow, we purchased a ride on the iconic orange chairlift. This is the last year you can ride the lift, as, after the season has ended, they will build a new quad lift.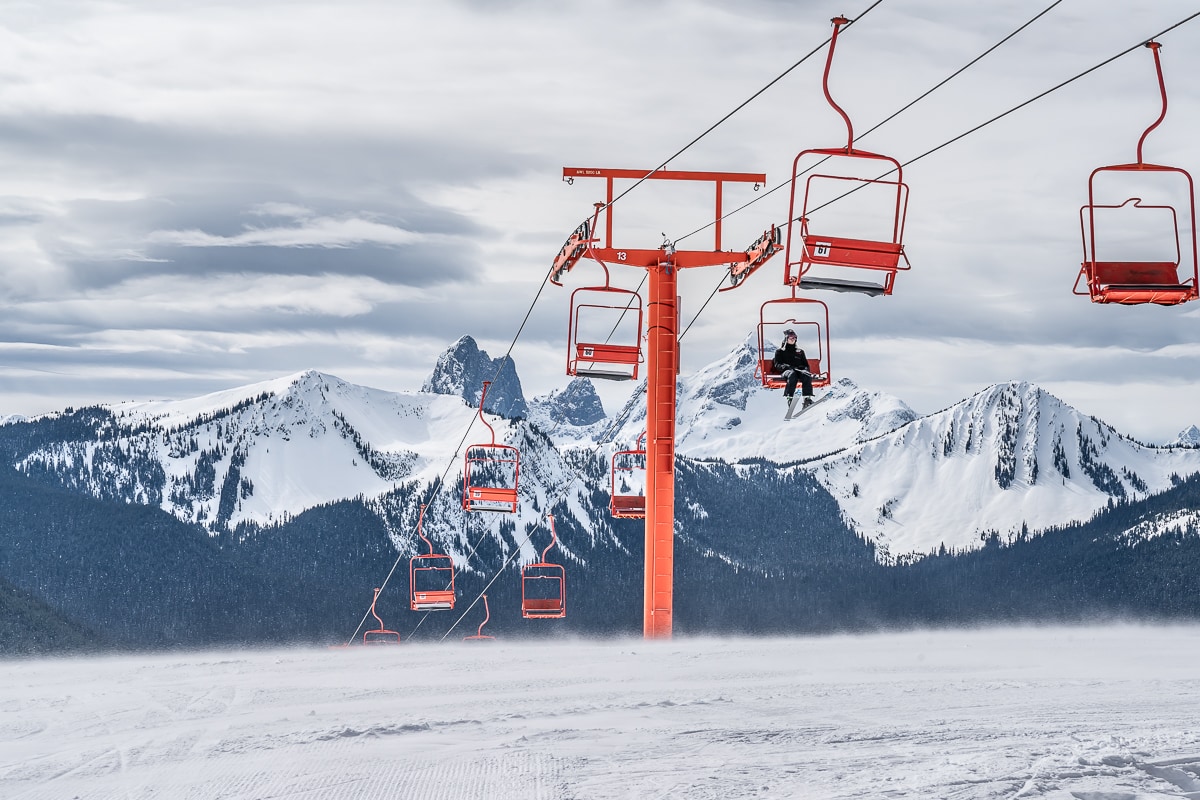 The ride was calm and stunning and the higher we went, the more we could admire the dramatic peaks, which surrounded us. At the top, the wind was brutal, as it stirred the powdery snow, creating ethereal patterns on the ground.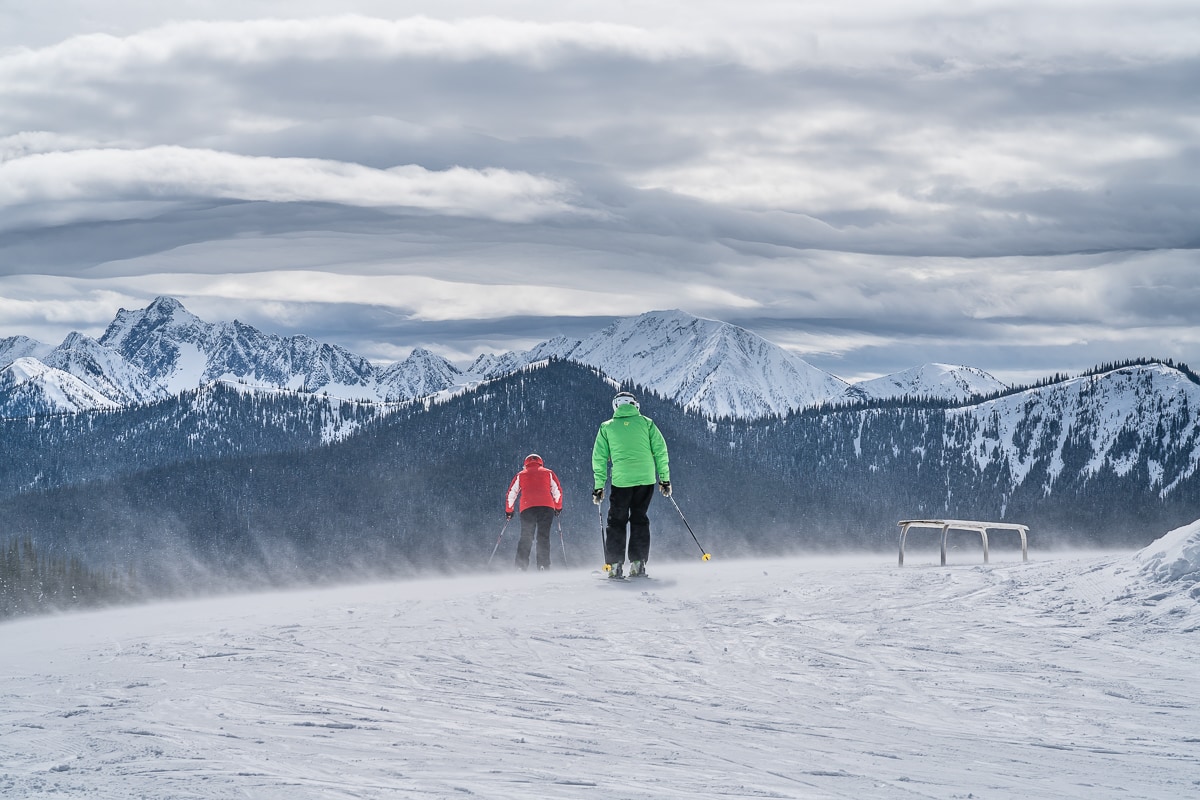 We attached our snowshoes to our boots and off we went into the forest. Luckily, the fir trees sheltered us from the wind, which made the hike so much more enjoyable.

We ventured onto the backcountry trail to Poland Lake. However, for these type of hikes, you do need some kind of winter safety and avalanche training, which we didn't have. It is important to know what to do in certain situations, especially when you're far away from civilisation and no one would hear you call for help. So, after a lookout point, we turned back to the chairlift. The wind was even more brutal this time around and we were glad to be back down the hill.

After a warm lunch and drink at the ski lodge, we continued our snowshoeing on the Three Falls Trail. However, because this trail is also a backcountry trail, so we didn't hike too far. I was probably being overly cautious, as the avalanche risk at the time was low – but you never know what could happen.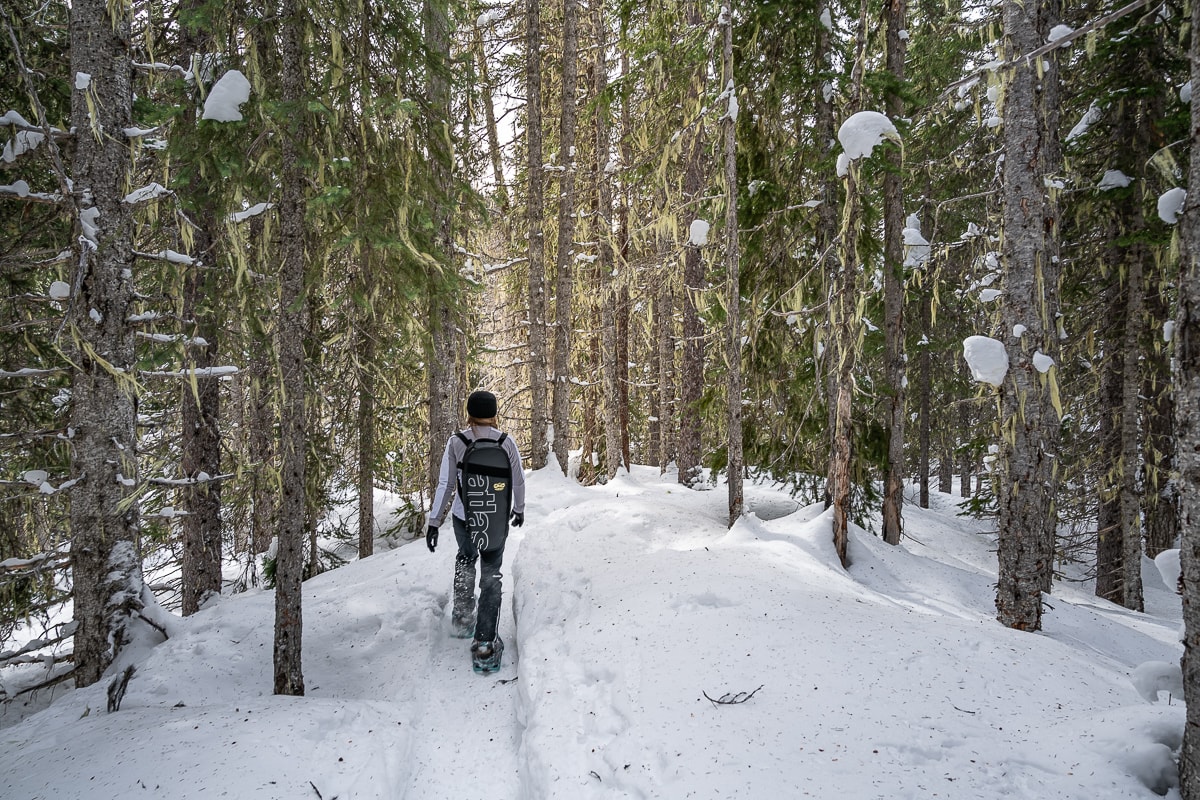 We also had no way of contacting anyone if anything went wrong… It's best to be wary in these scenarios. Next winter season, I might take an Avalanche Skills Training (AST) course so I can venture out on backcountry trails without feeling too anxious!

The route was beautiful, with packs of snow resting on the tall fir trees. I wish we could have hiked for longer – but I'm sure we will be back one day.

After packing away our snowshoes, we decided it was time to head back to Vancouver. There was still so much to see and do, so many more hikes, more Nordic skiing trails, even a chance to relax in the resort's pool or sauna – but we'll be back again next year. We loved the quiet surroundings, the groomed Nordic and snowshoe trails and the stunning views of the Cascade Mountains.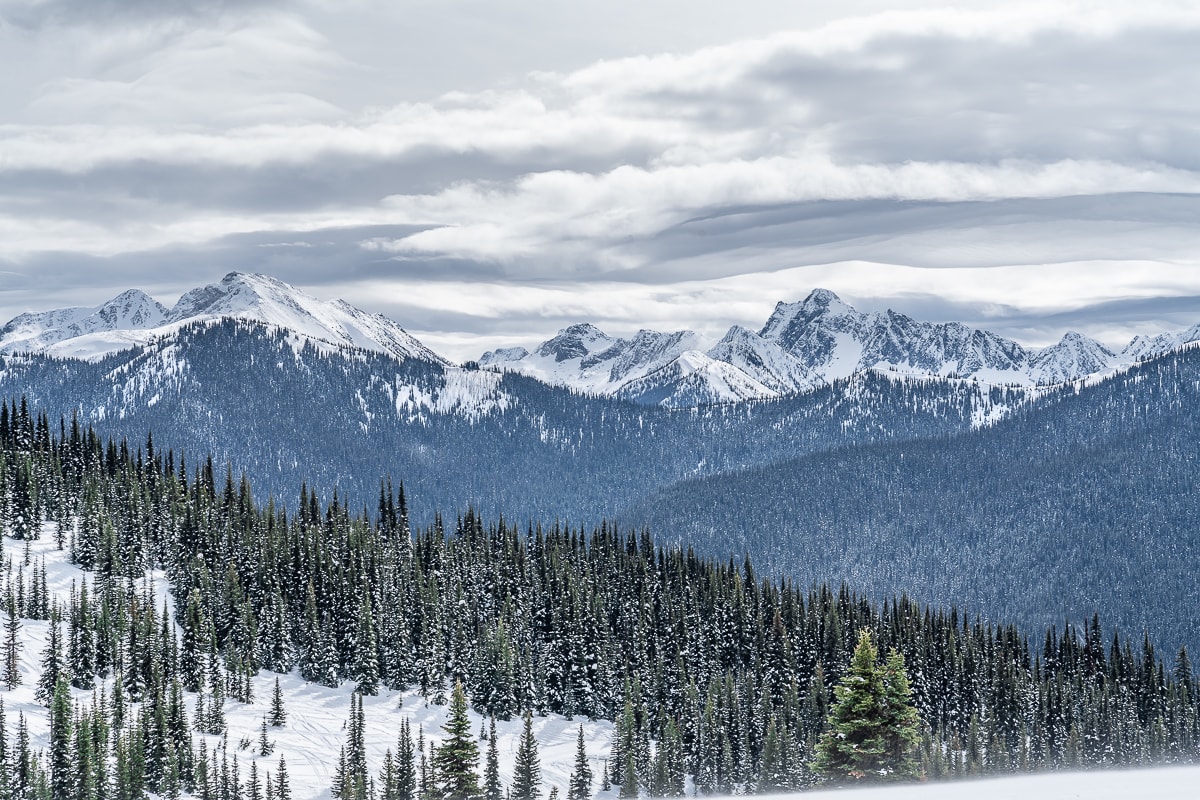 This is a truly unique place in BC, which most people haven't properly discovered yet… So, next time you're planning your winter holiday, make sure to check out E.C. Manning Park – you won't regret it!
Planning a trip to E.C. Manning Park
Places to stay
The main place to stay is Manning Park Resort. The resort offers rooms in the main lodge, as well as deluxe- and premium-cabins for families and friends.

Apart from Manning Park Resort, just outside the park in Sunshine Valley, there are B&Bs and hotels/motels. Keep in mind, though, that it will still take you approximately 40 minutes to drive to the ski hill from the town.

Things to do
In winter: Nordic skiing, snowshoeing, skiing and snowboarding
In summer: Hiking, canoeing and kayaking

What makes E.C. Manning Park special
Its quiet surroundings and excellent stargazing opportunities! They often have dark sky events, so keep an eye on the website.

The Larch trees, which grow on Frosty Mountain… These are coniferous, deciduous trees, which turn bright yellow in autumn, making the landscape look pretty unique.

The animals you might encounter
You will notice small animals, such as hoary marmots and ground squirrels but also bigger animals like bears, lynxes and cougars.

Even though sightings are rare, it is best to know what to do in case you do encounter a bear or cougar… This article explains the general guidelines for when you bump into one of these animals.


LOVE IT? PIN IT!